Products enter people's life neutral immaculate and all alike but, as soon as an interaction starts, the wear
begins  its unique process of personalization, which  is often a key aspect in the creation of an emotional bond between user and object. 
 
Based on this observation, I realized  a set of three pens and one case designed for aging gently under both the aesthitical and the emotional aspects. 
 
Their style is purposely simple and minimal, so that the focus can all be on the peculiar chosen materials: brass, iron, copper and leather.  Through time, they will work as catalysts of traces and mementos, slowly developing their own individual character.

The three pens are firstly hand turned; then milled to obtain the textures of the upper parts.  An inner twist mechanism allows the pen's tip to smoothly emerge from  the body.  The pens are compatible with the standard "Parker rollerball" ink refills.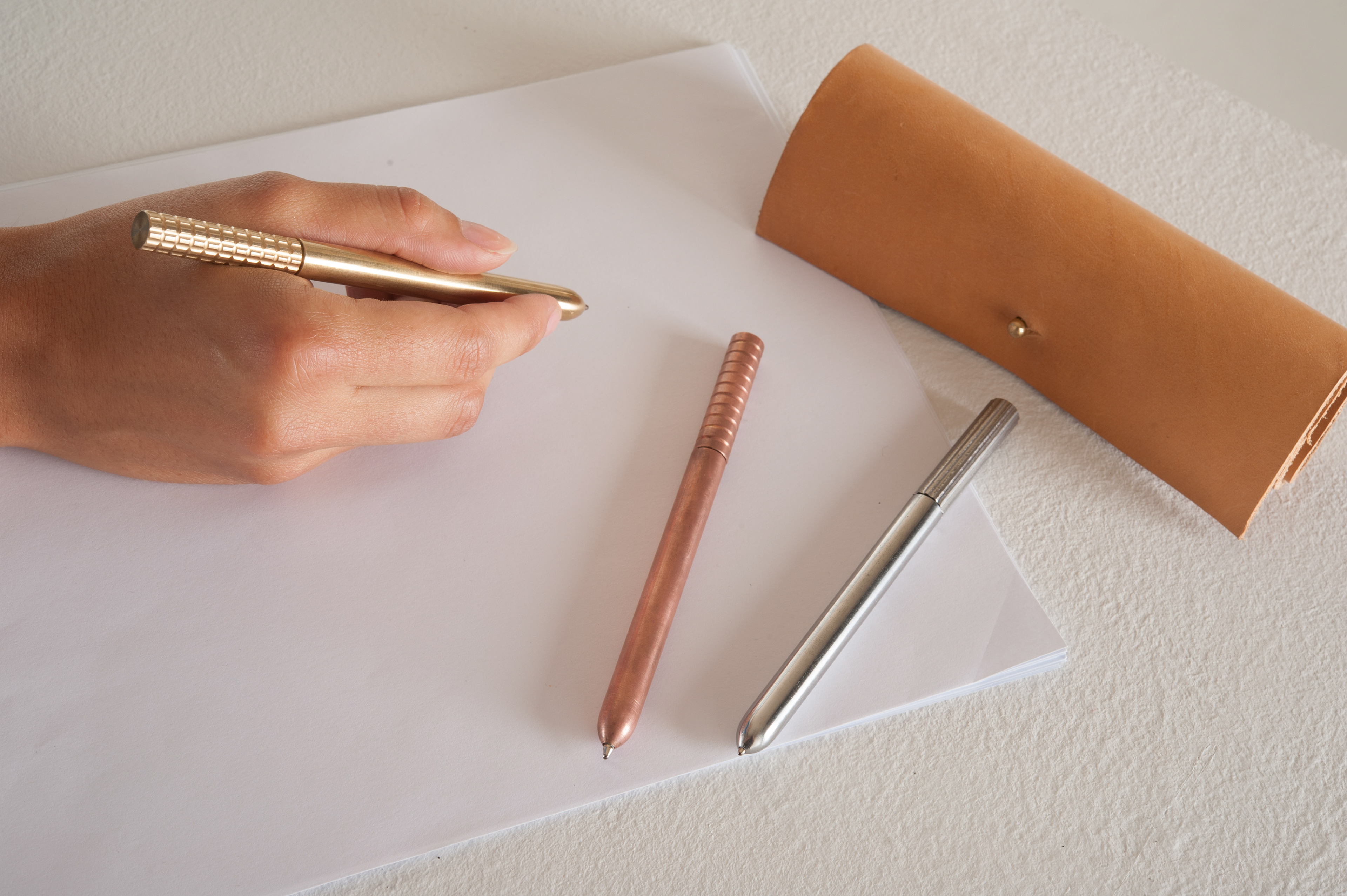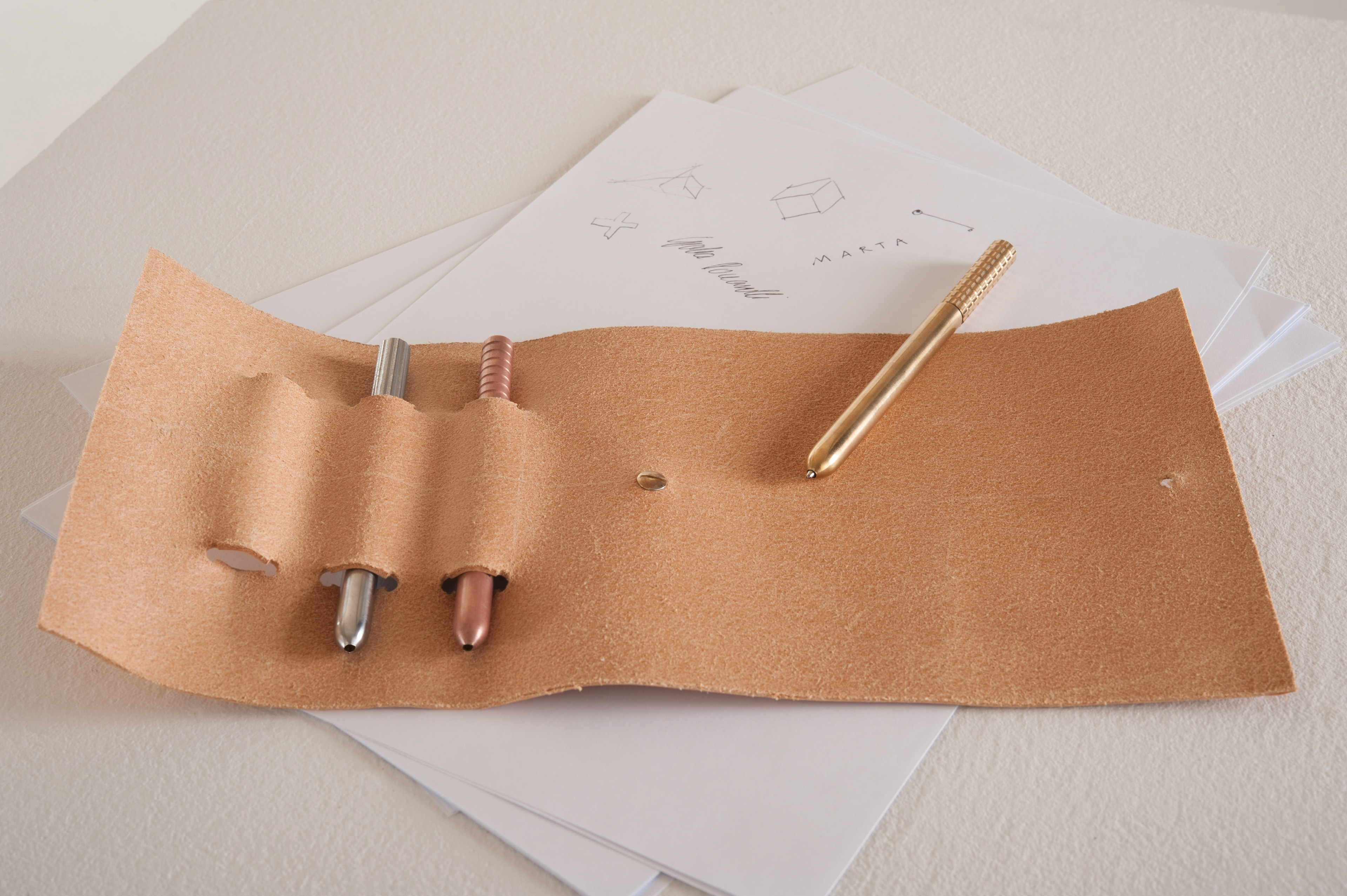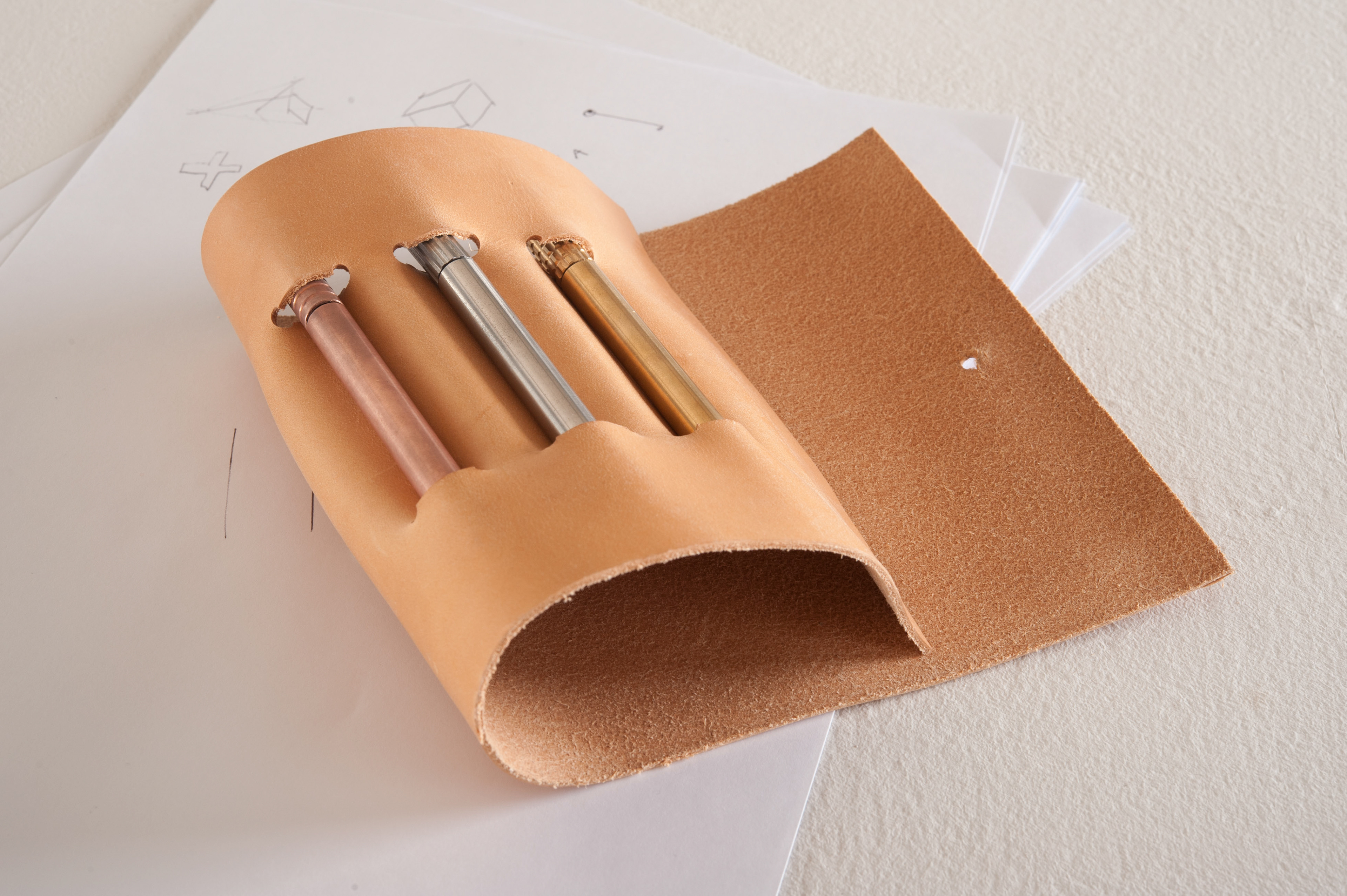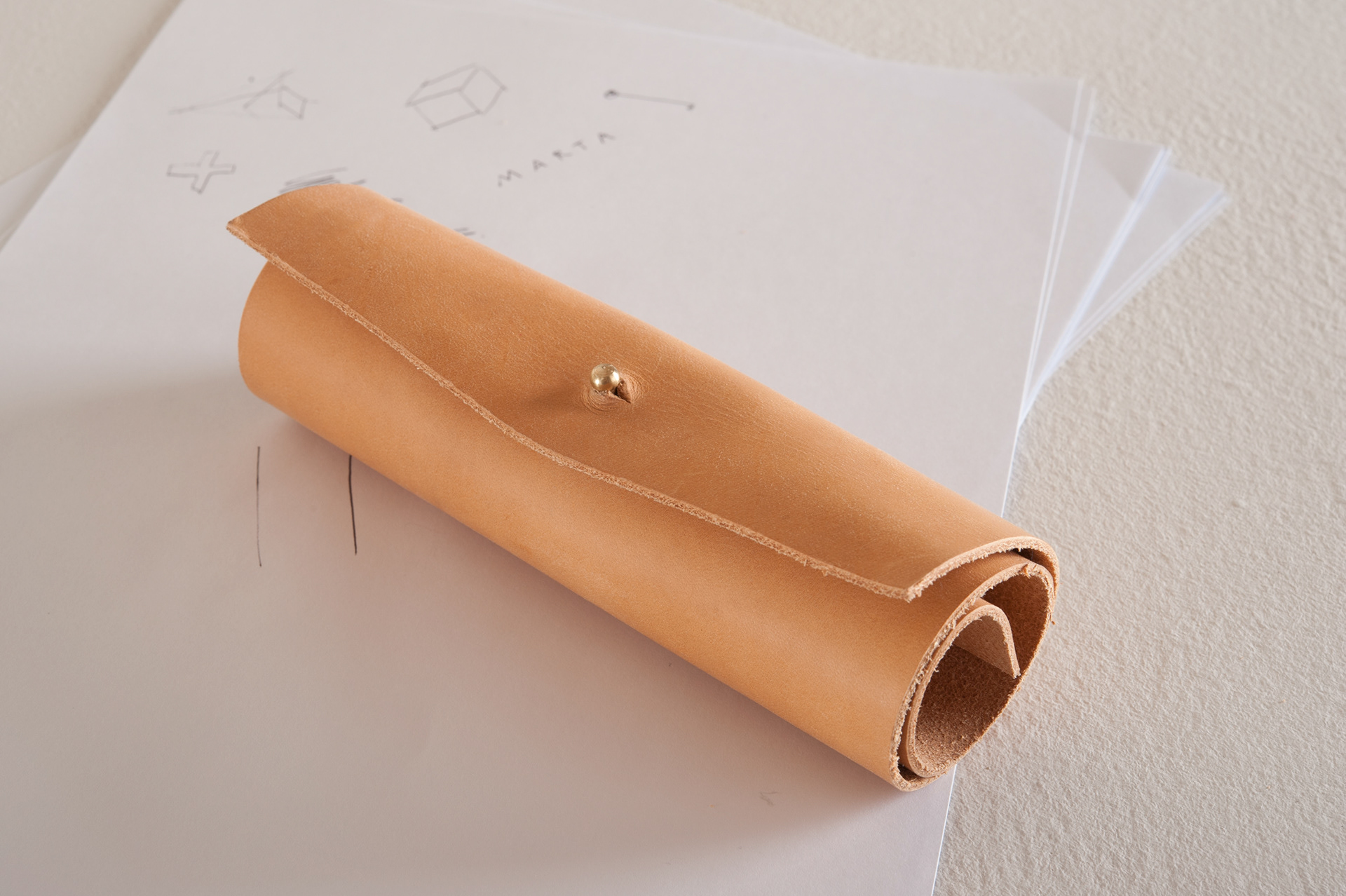 Product Design - Summer Semester 2016 
Project Leader Professor: Nitzan Cohen