Brand new products come into our life immaculate, neutral and all alike but, as people start to interact with them, the wear begin a process of transformation that makes them unique and personal. Furthermore, this kind of personalization is the key for the creation of an emotional bond with the product, which leads the user to prefer a certain object among the others with the will of keeping it for a longer time.
So, my concept focuses on the realization of a product designed for lasting, that will age gently and that will get better with time both aesthetically
 and emotionally.


I realized a set of three pens and a case that thanks to a simple design, a refillable system and materials that changes according to the users and the environments, develops their individual mark by the constant use of owner.

I used copper, iron, brass and leather  as catalysts of traces and mementos.
The pens has been first hand turned and then milled in order to obtain the texture of the upper part.
This latter should remind a grip and should be twisted for activating the mechanism that allows the tip to emerge from the body.
Finally, a roll case made of natural leather wraps the three pens. It has no stitching and a brass stud as lock.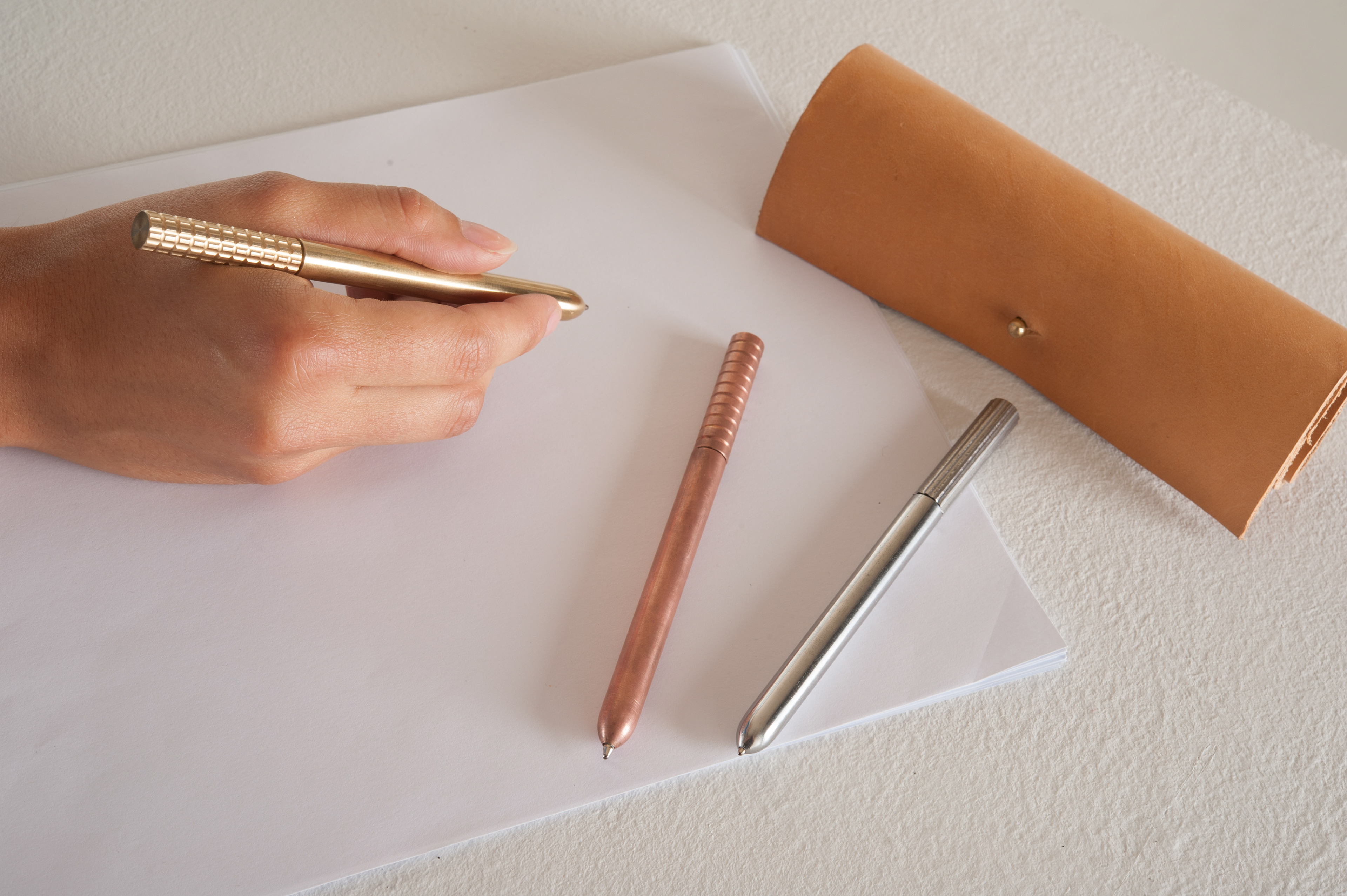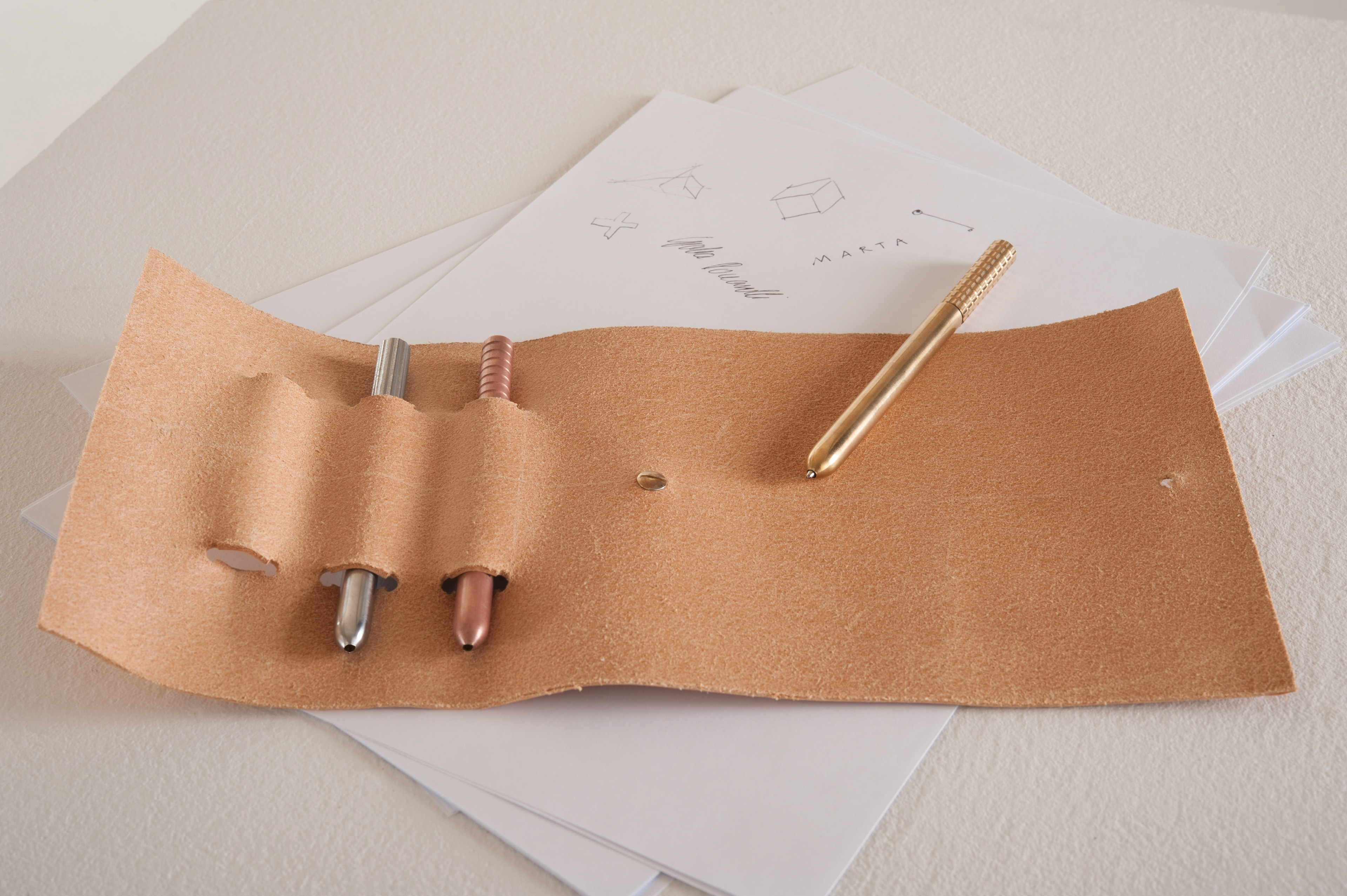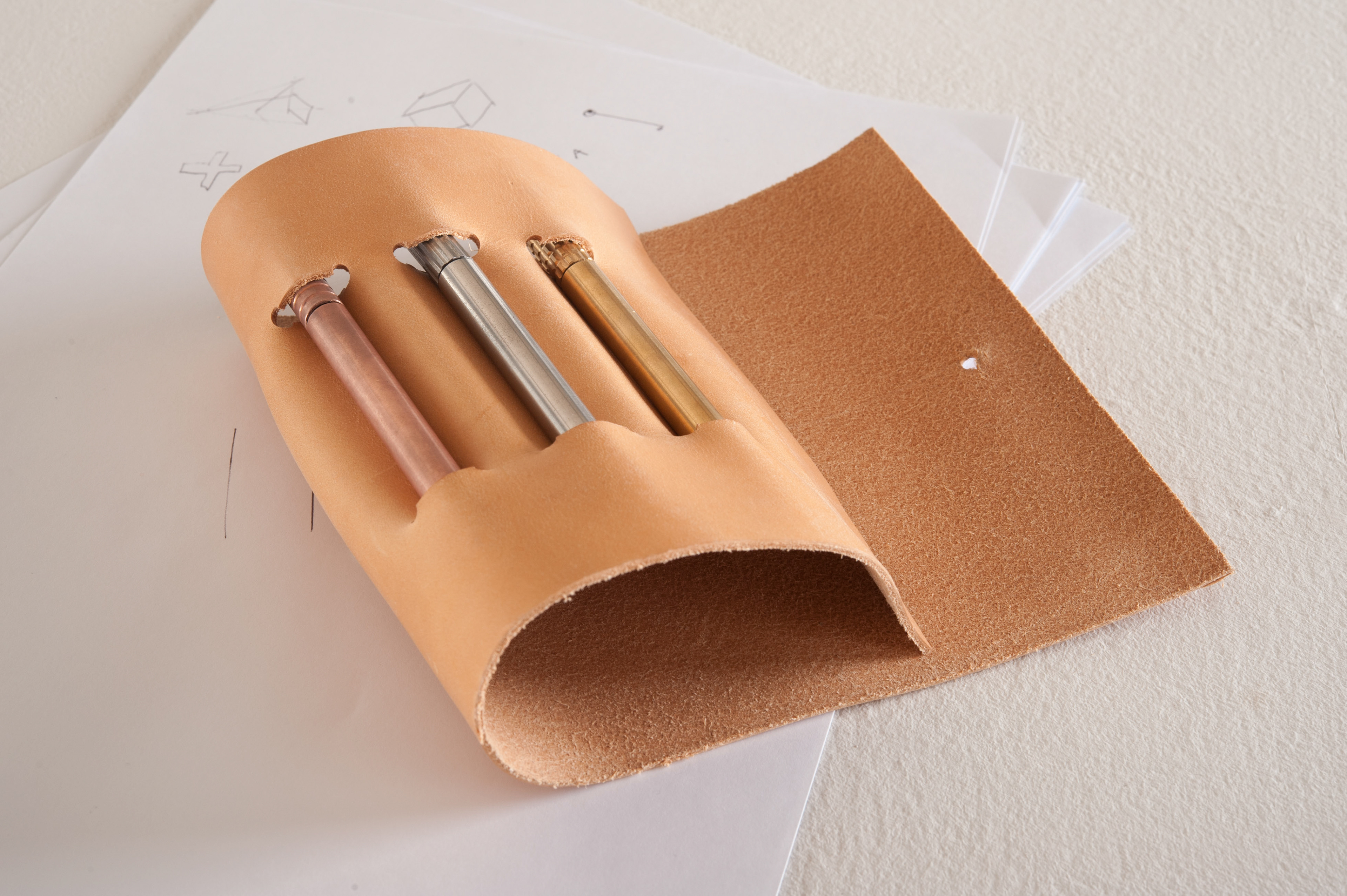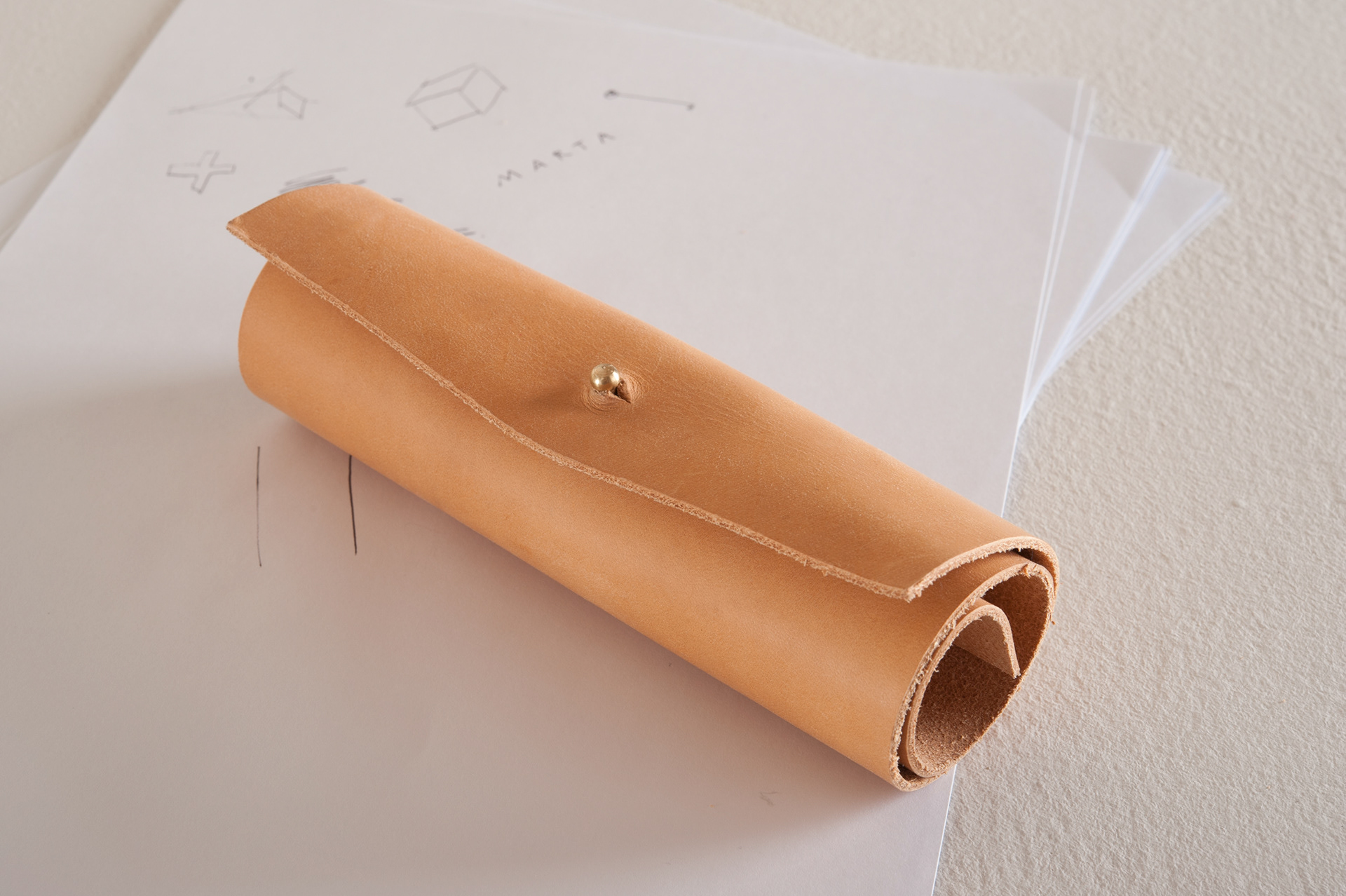 Product Design - Summer Semester 2016 
Project Leader Professor: Nitzan Cohen