Am I what I look like? Is my surface superficial? If my skin is a perimeter, what is beyond it, inside and outside? And how do these two worlds, apparently opposite to each other, communicate?
These questions are the starting point of "Oltre-Me" (in English "Beyond-Me") a publishing project that, through the language of illustration and the pretext of an unusual encounter, aims to investigate the delicate relation between body, image and person, and translate its reflections into a picture book.
Every aspect of the output (from the choice of the drawing techniques, to the use of the coil binding, or the absence of a proper cover) is meant to overcome the dichotomy of superficiality versus depth, by rather suggesting an interdependence between the two.
This work does not aim to provide the reader with answers; instead, it encourages understanding and acceptance towards the subtle nuances of the human inner world that yes, happens on the surface but do not have to be considered superficial.
30 pages / 350 g Fedrigoni paper / page size 26 x 18 CM / digital print / coil binding / 15 copies
*Italian abstract below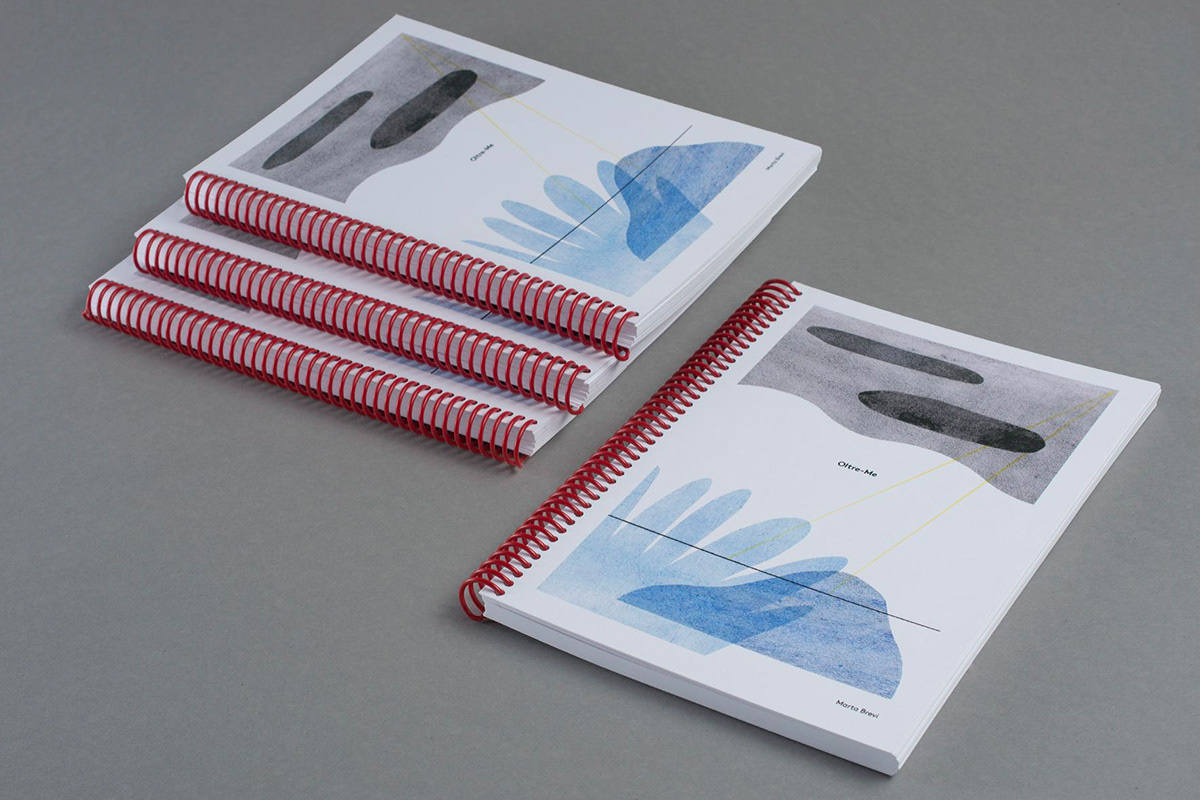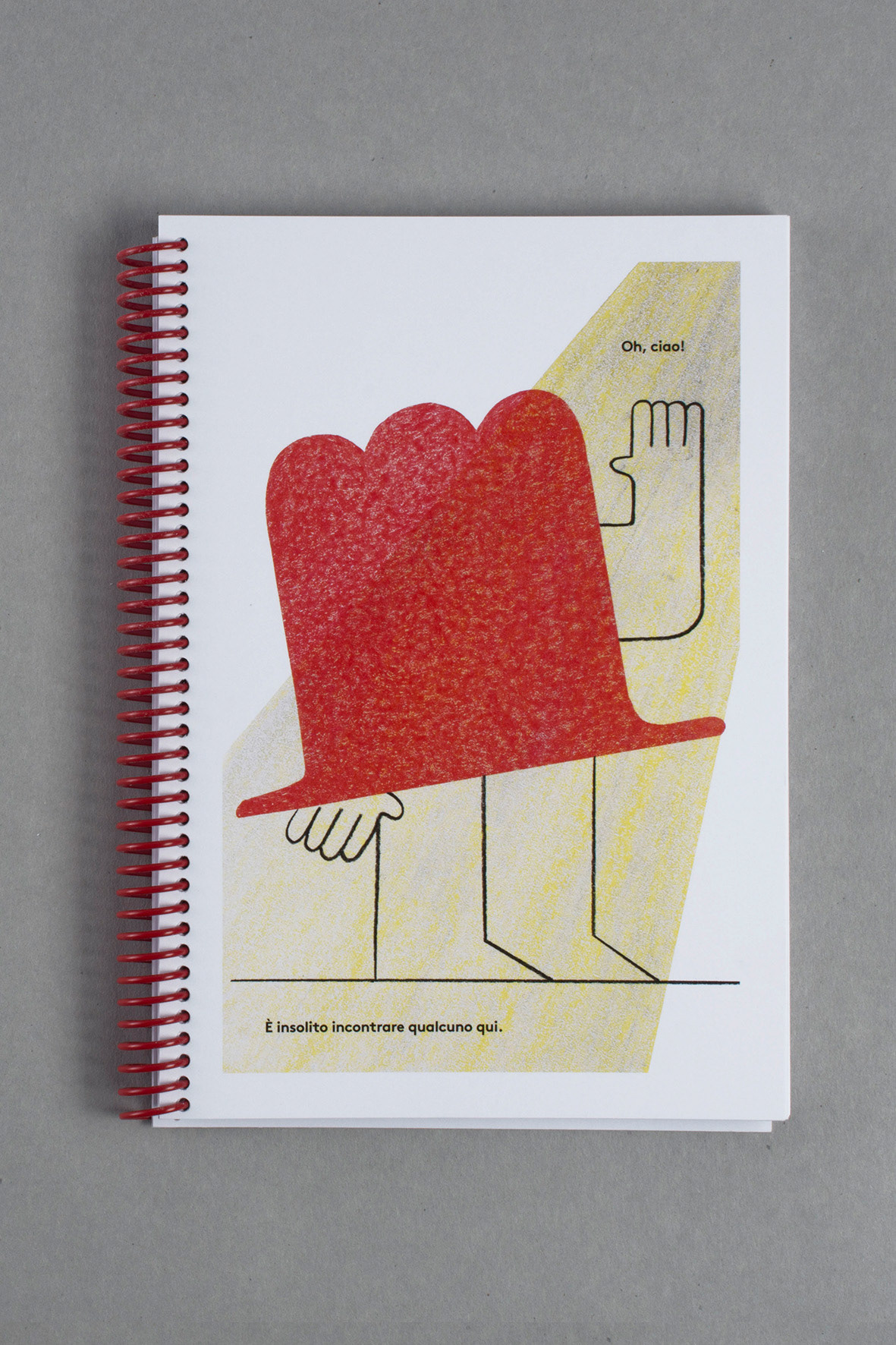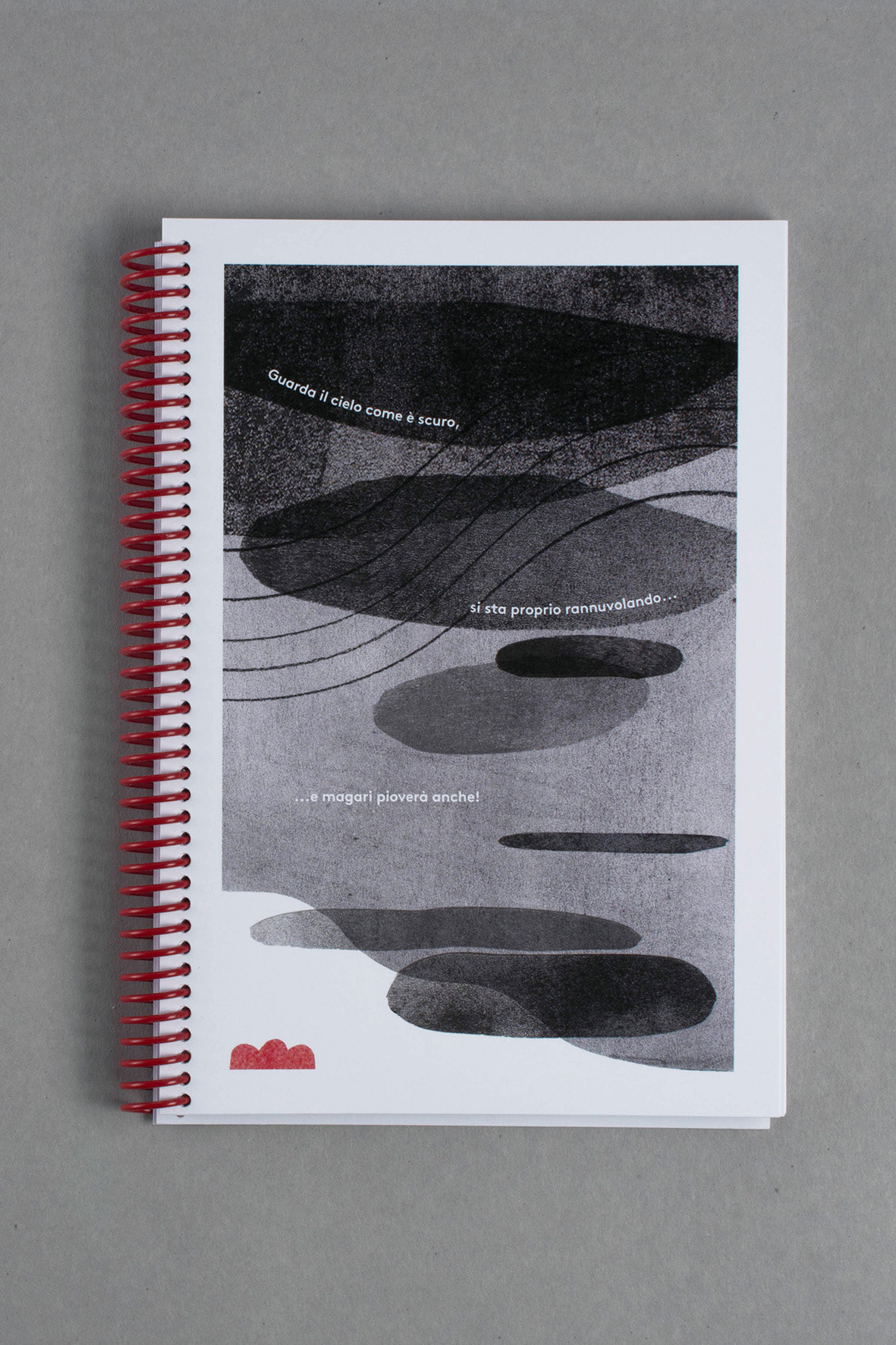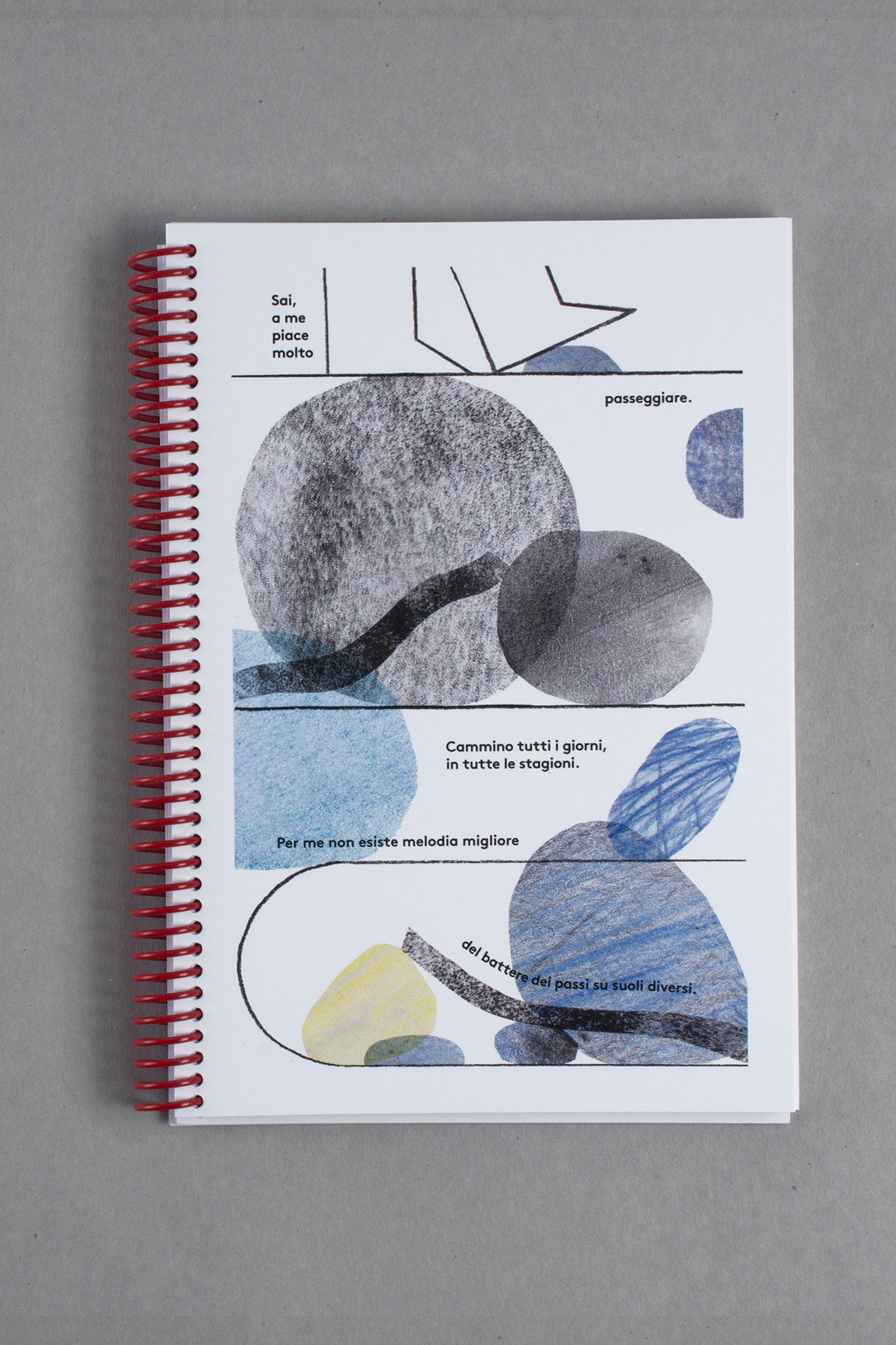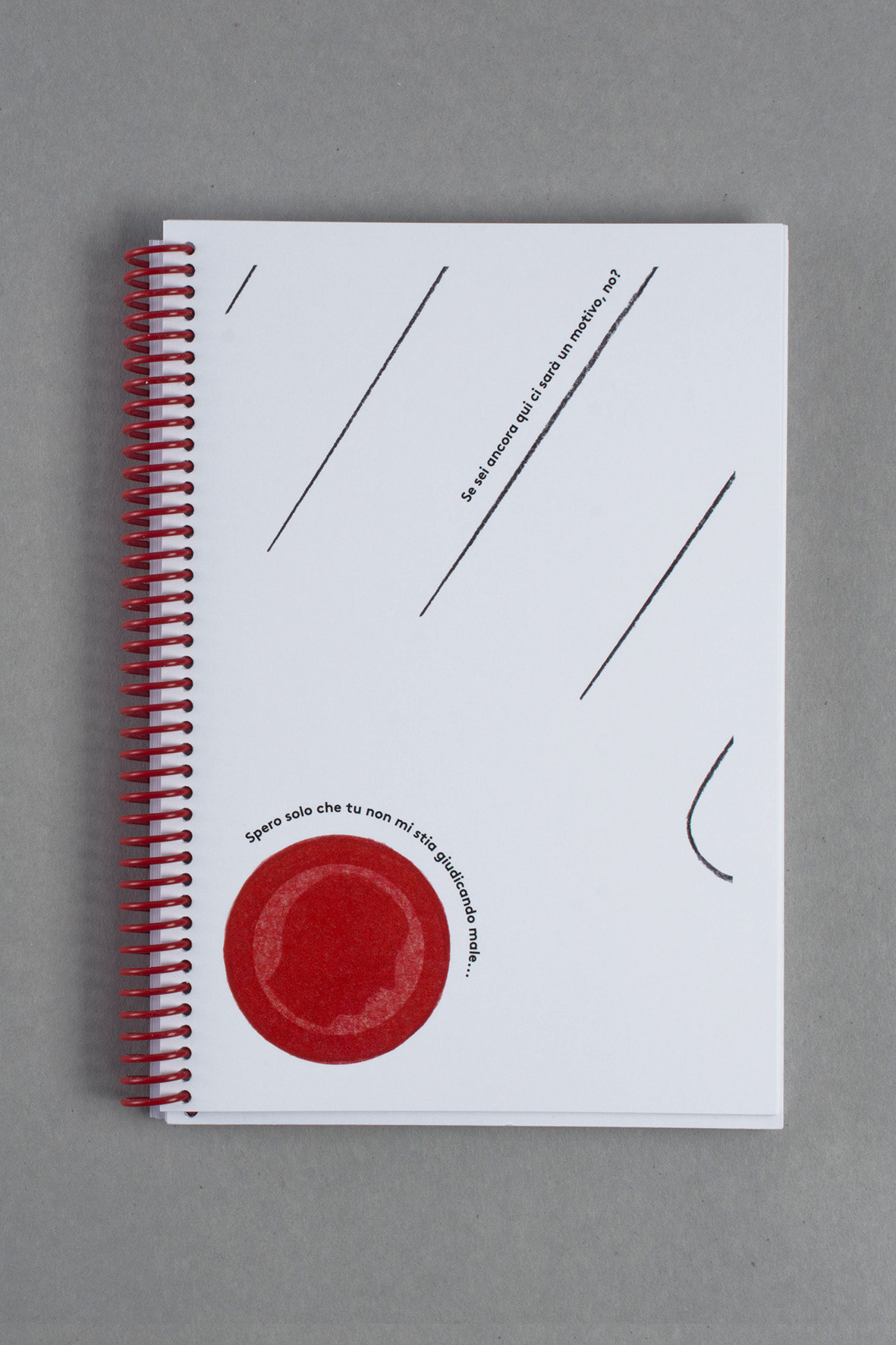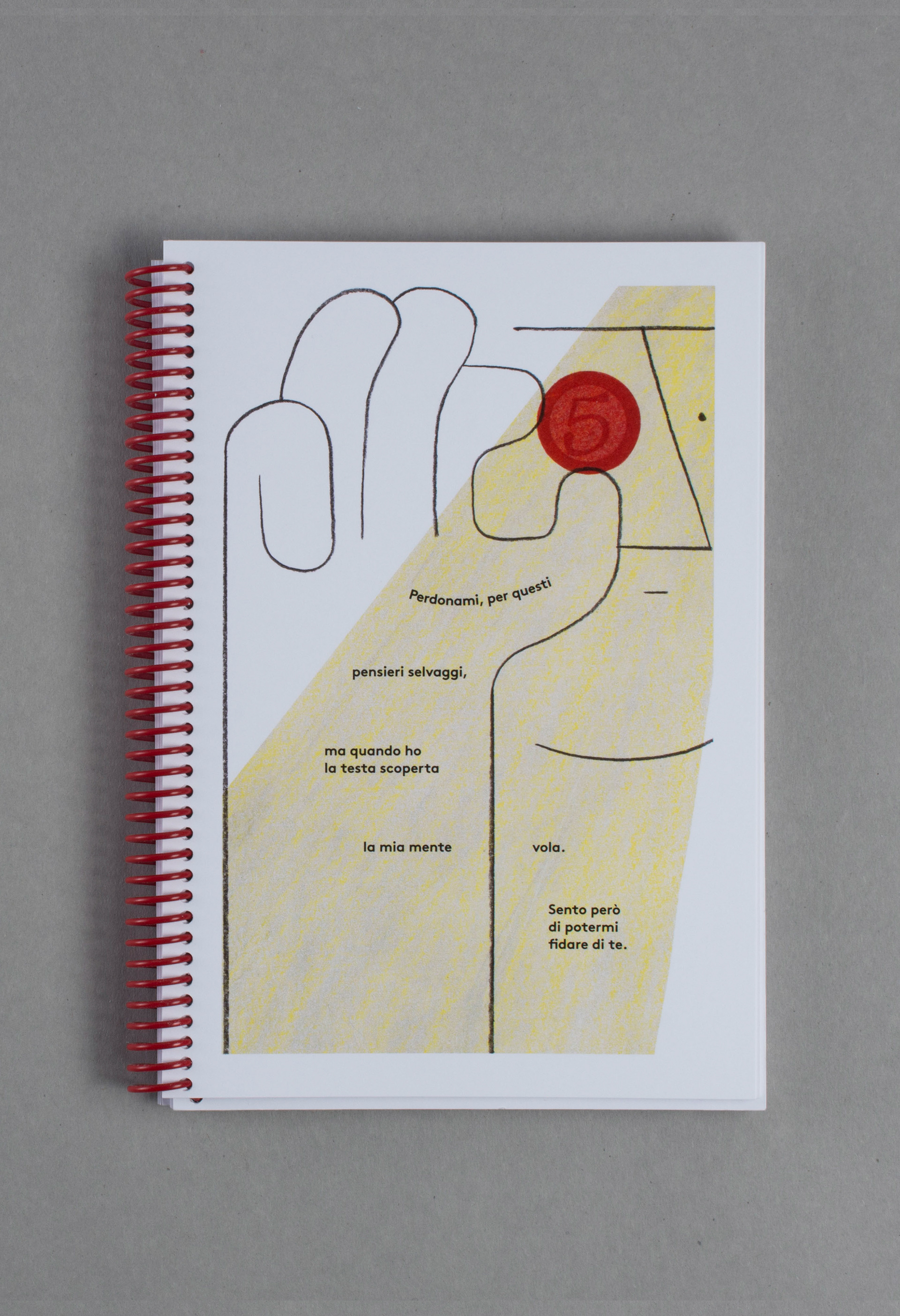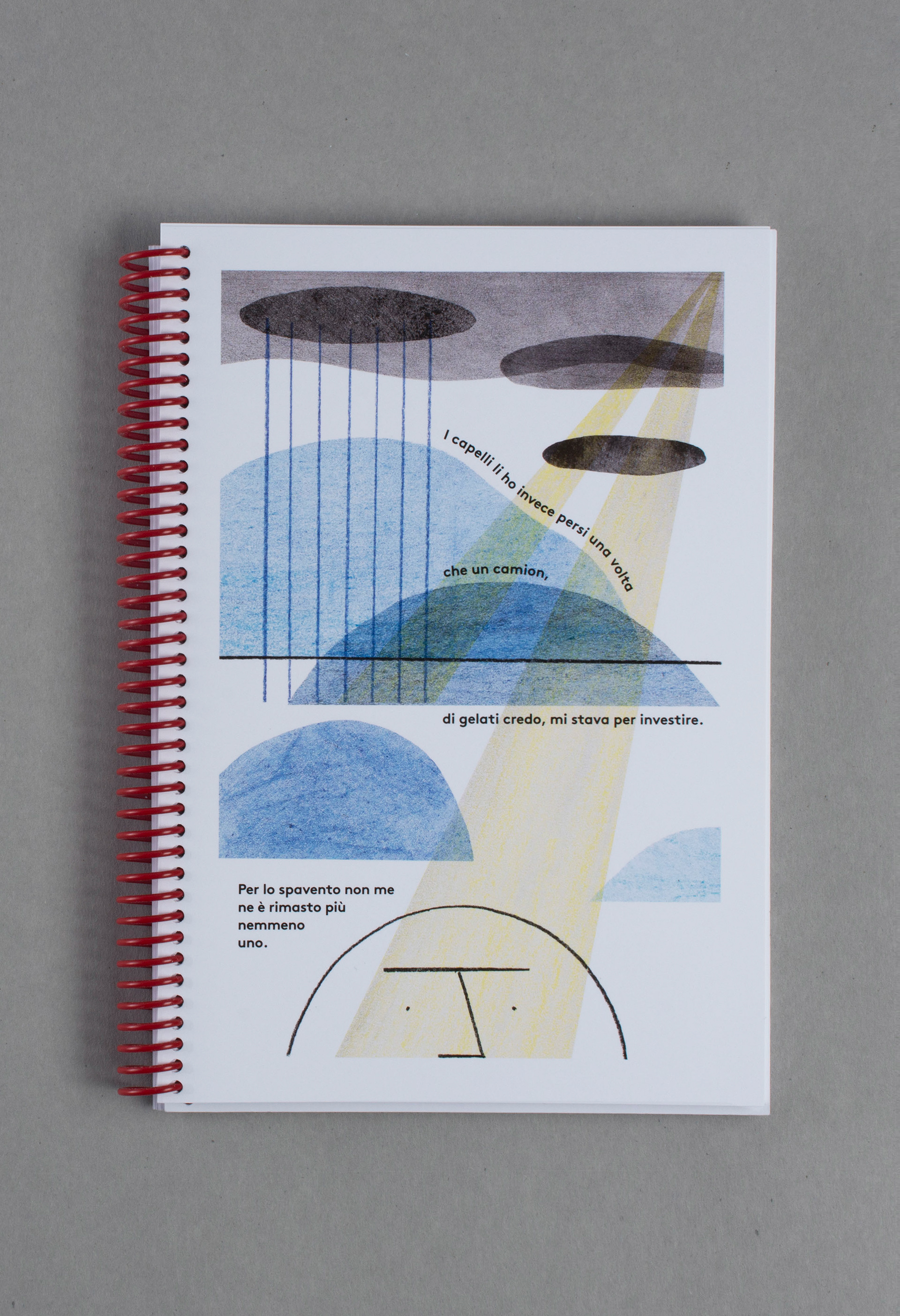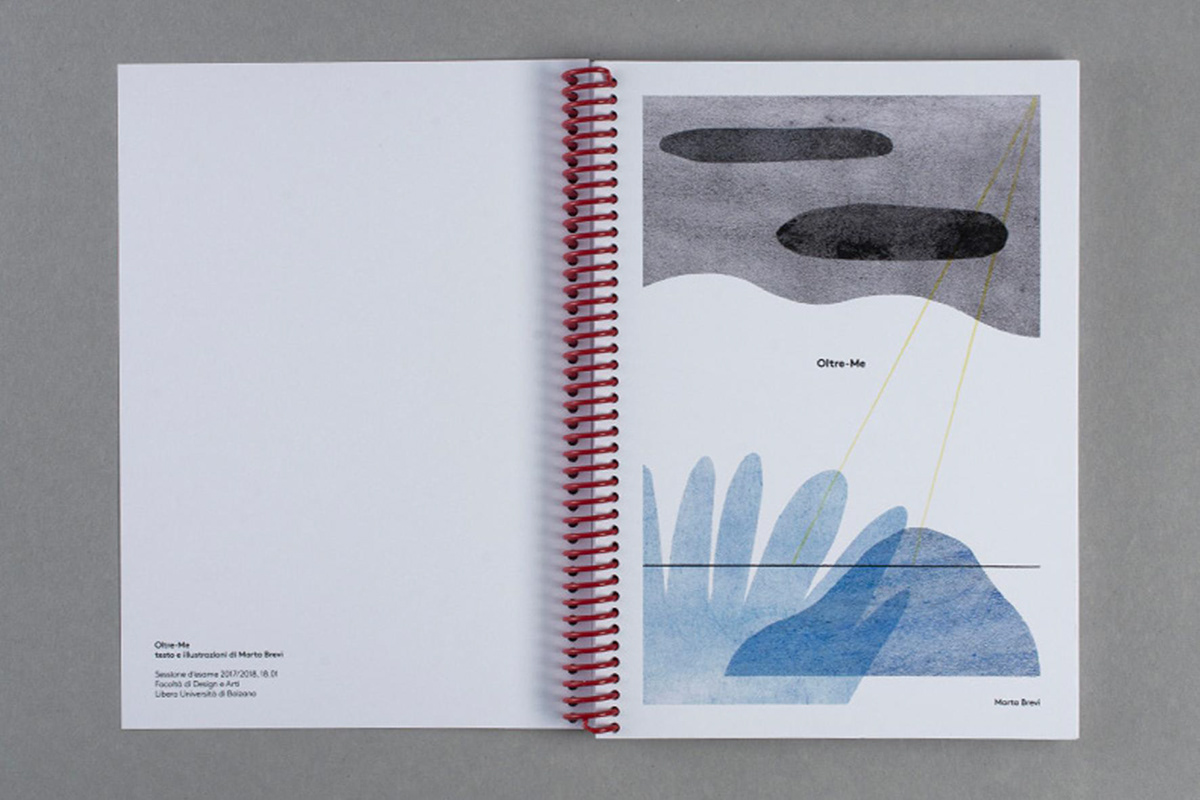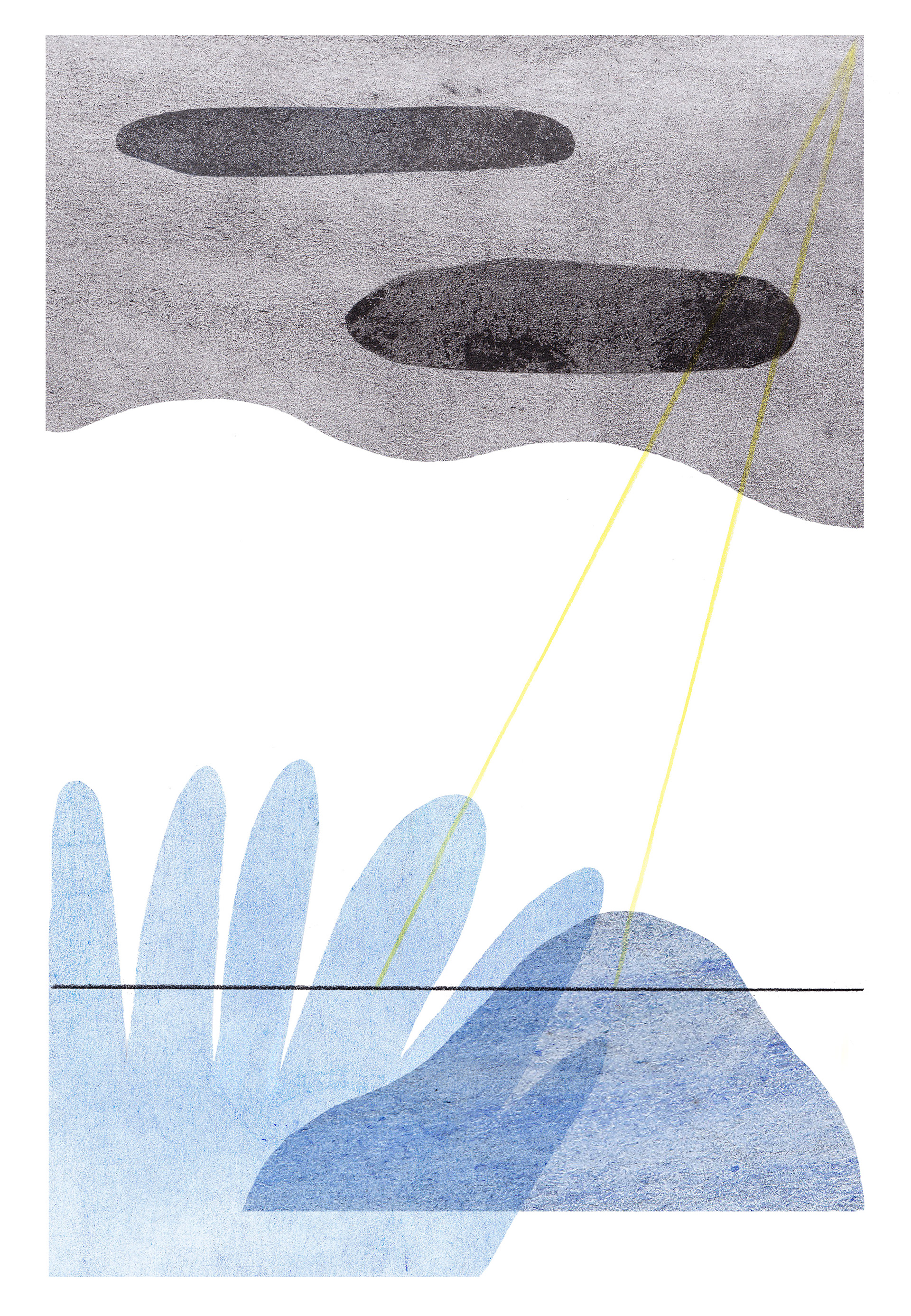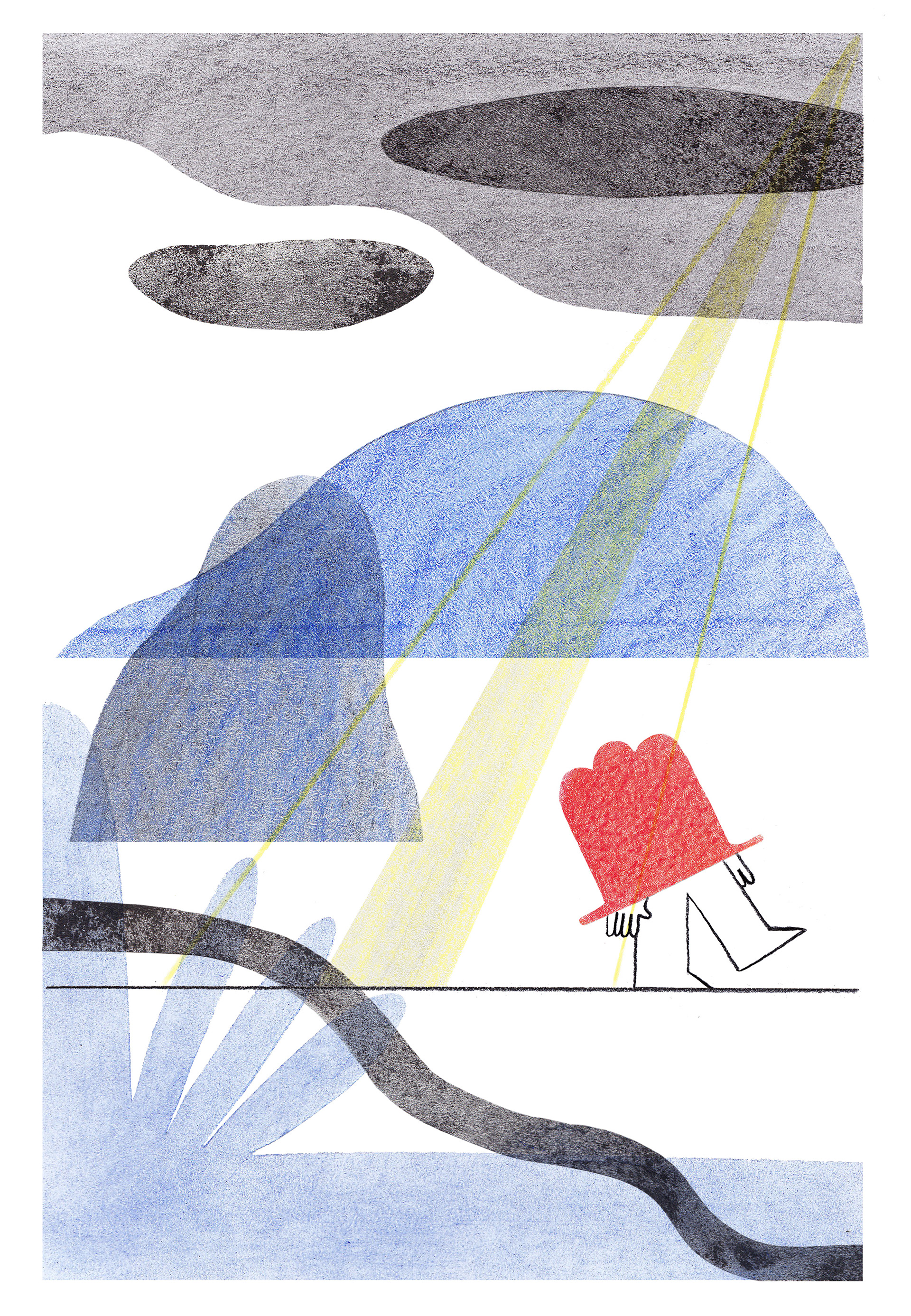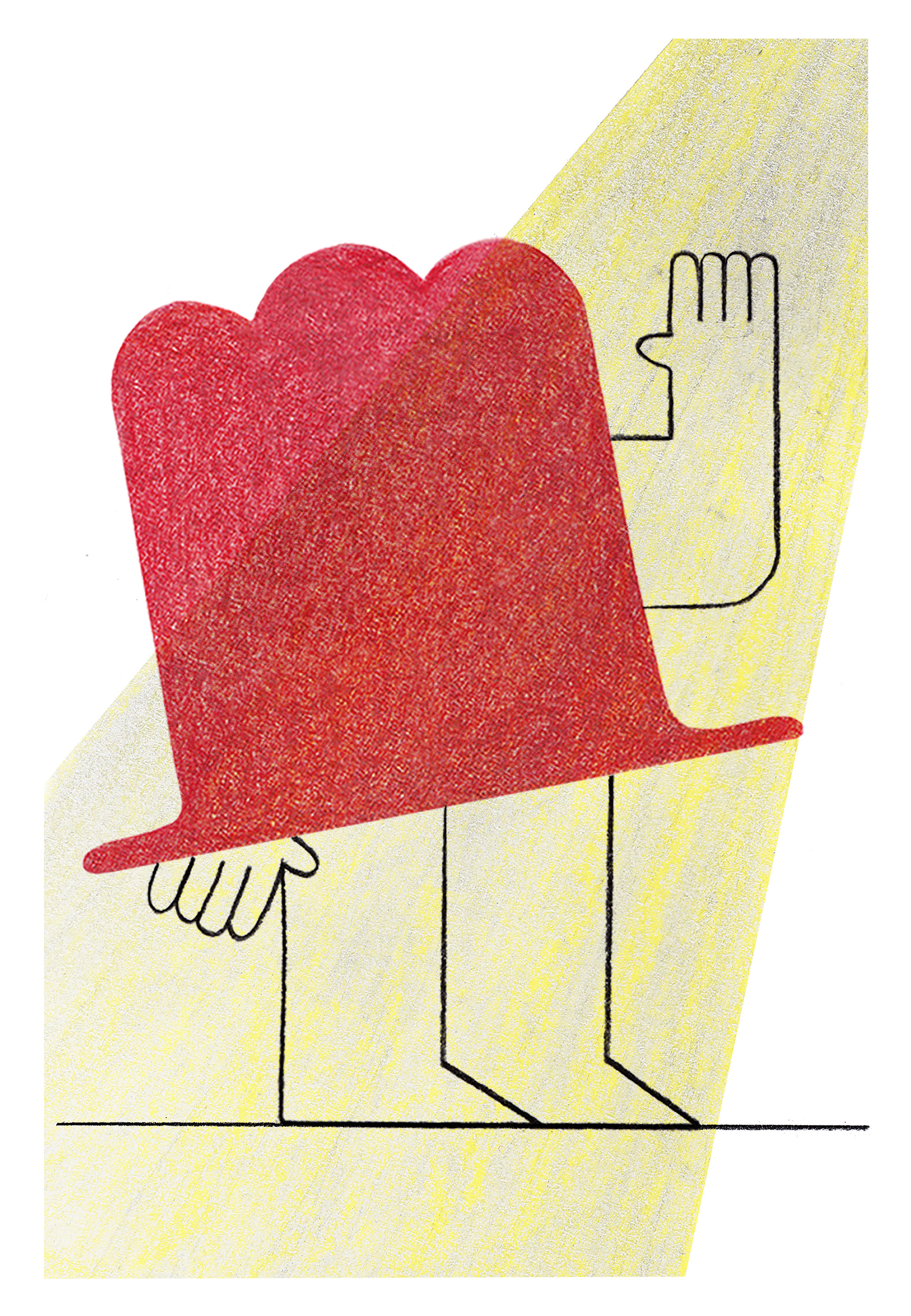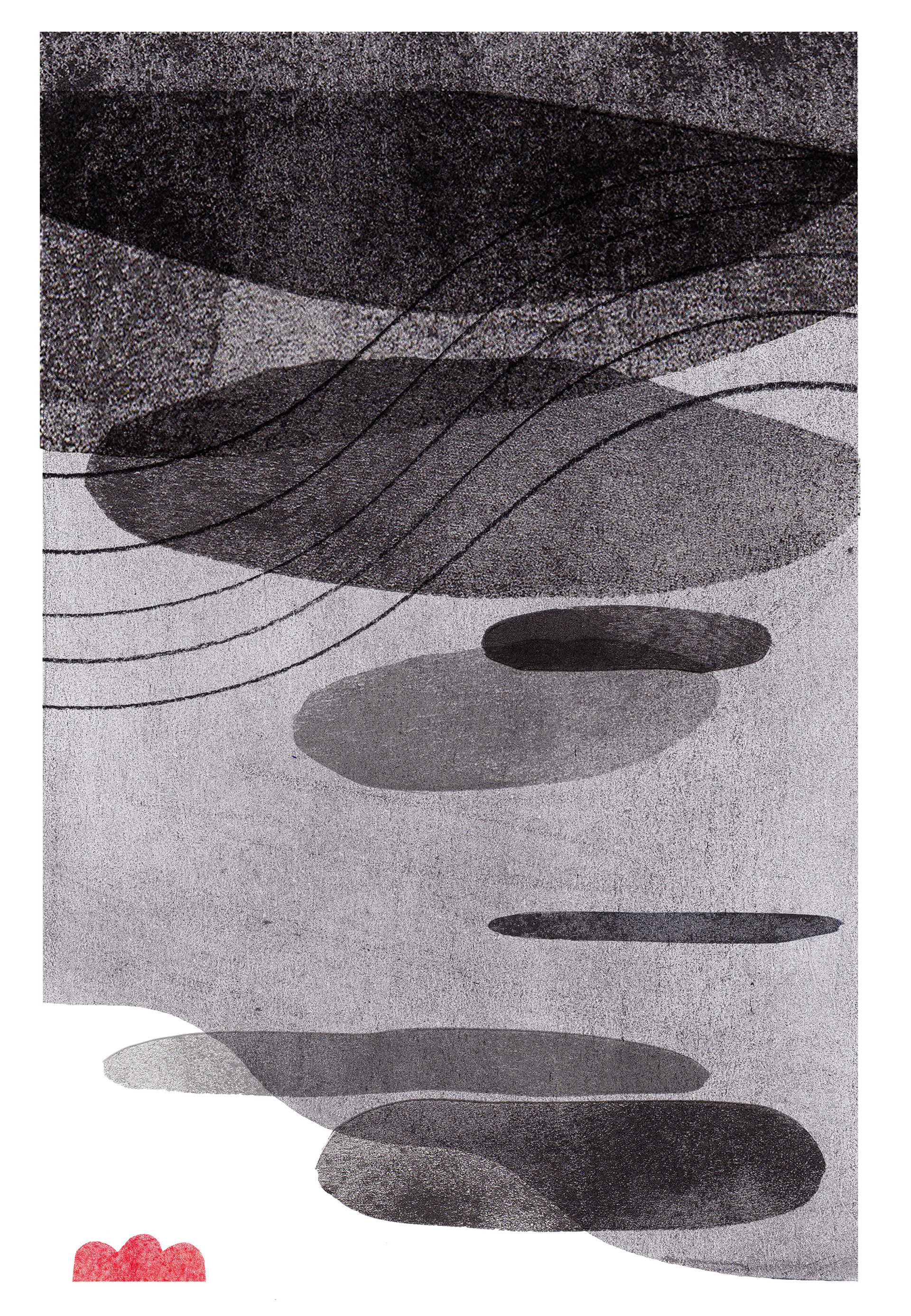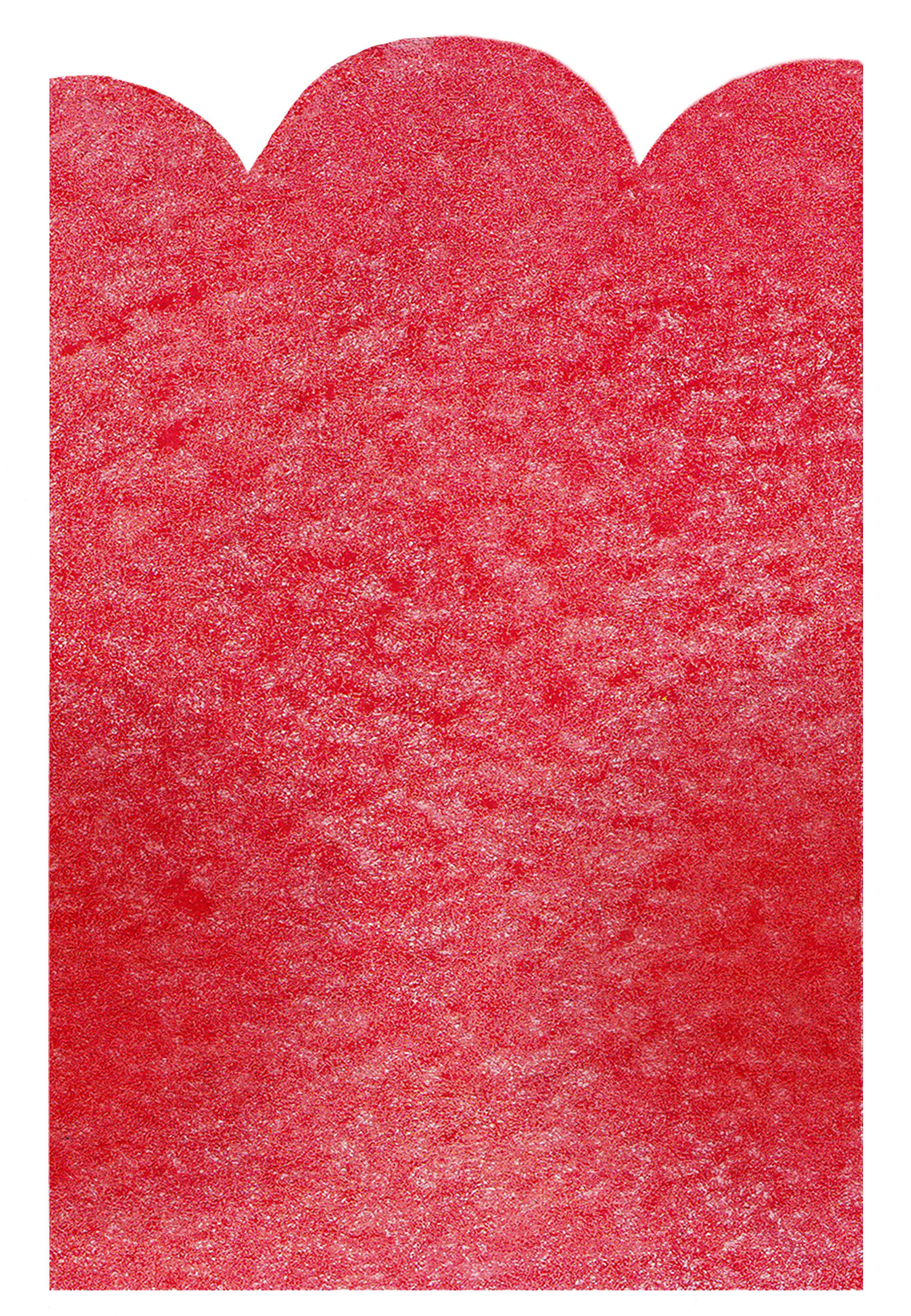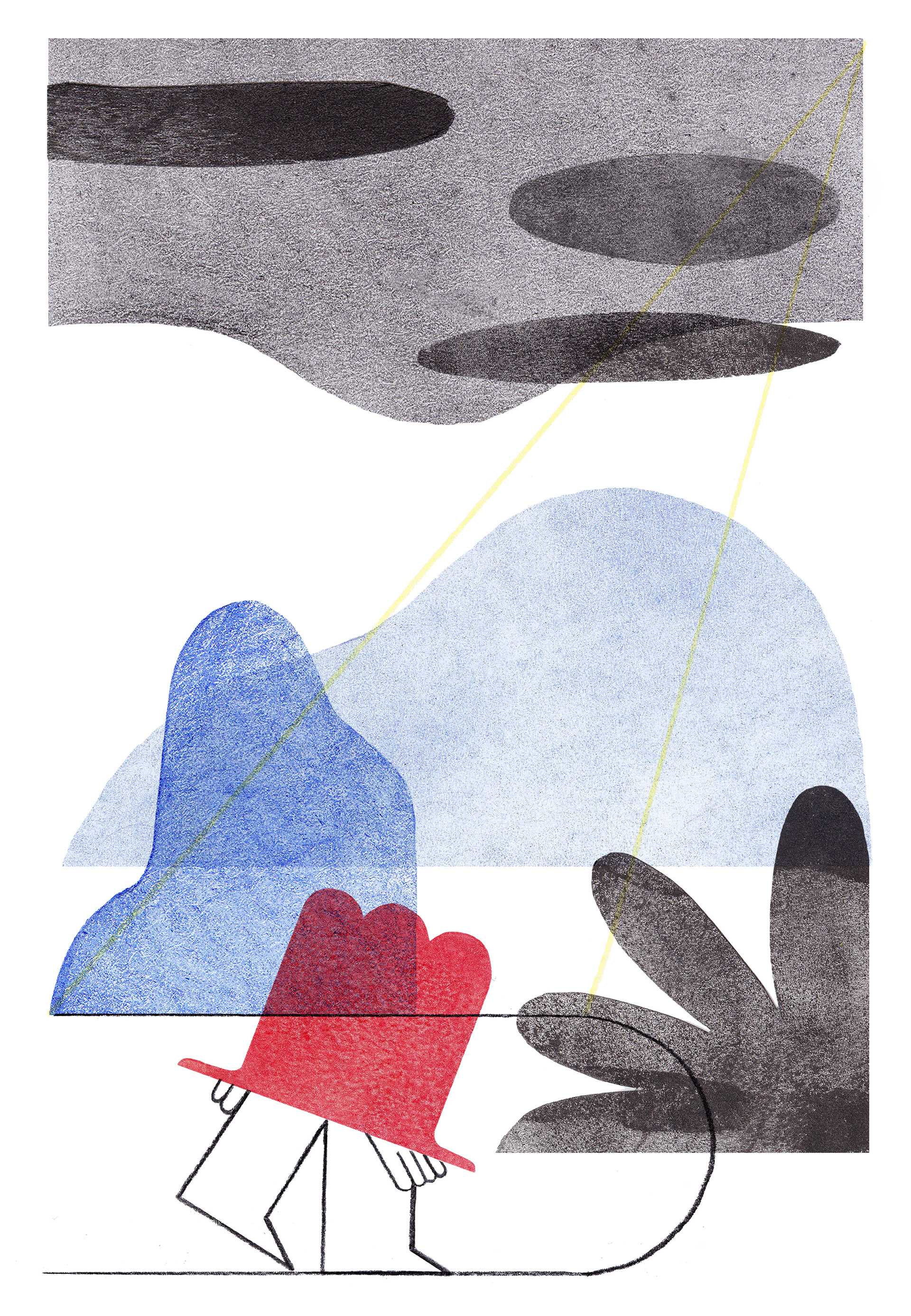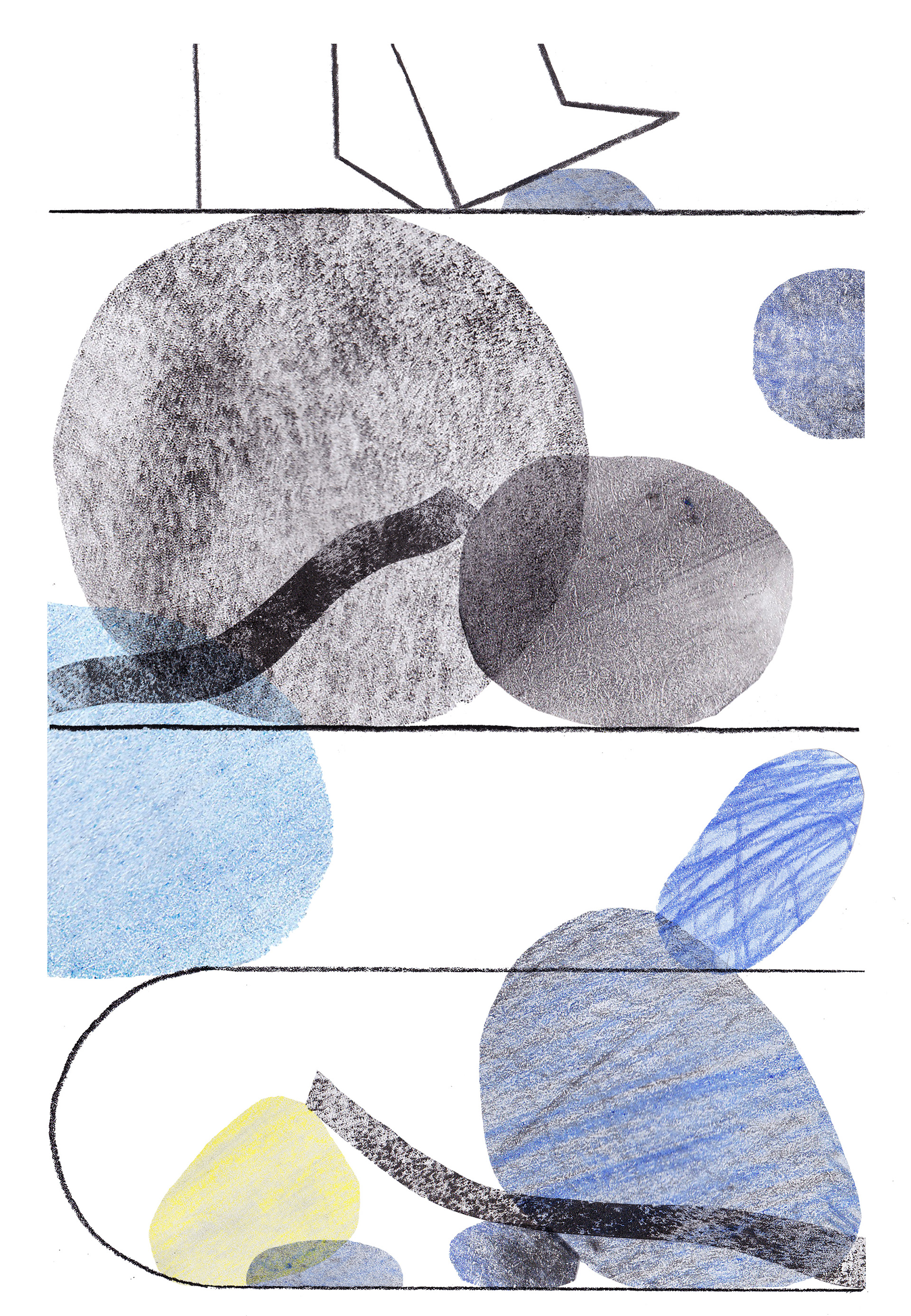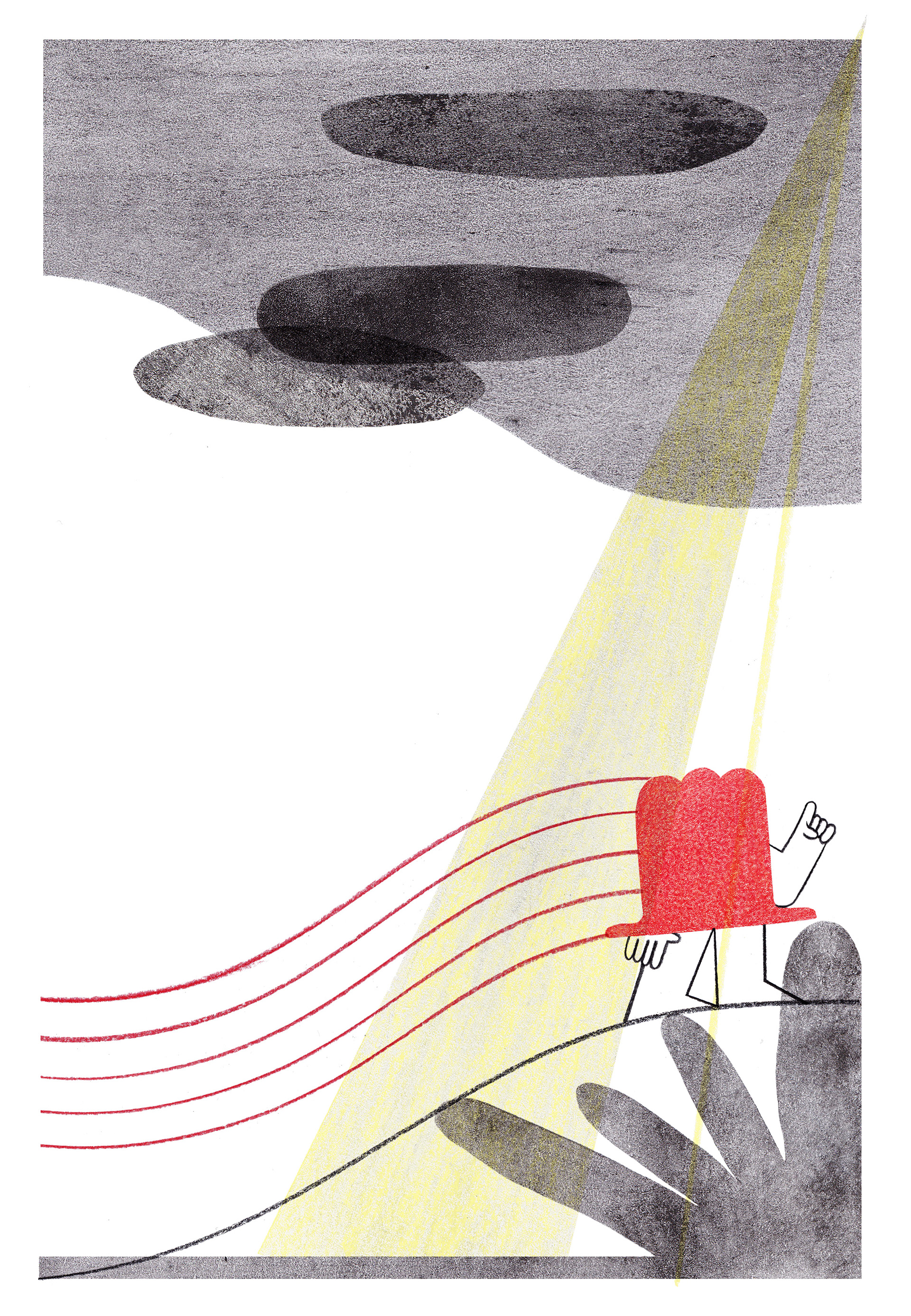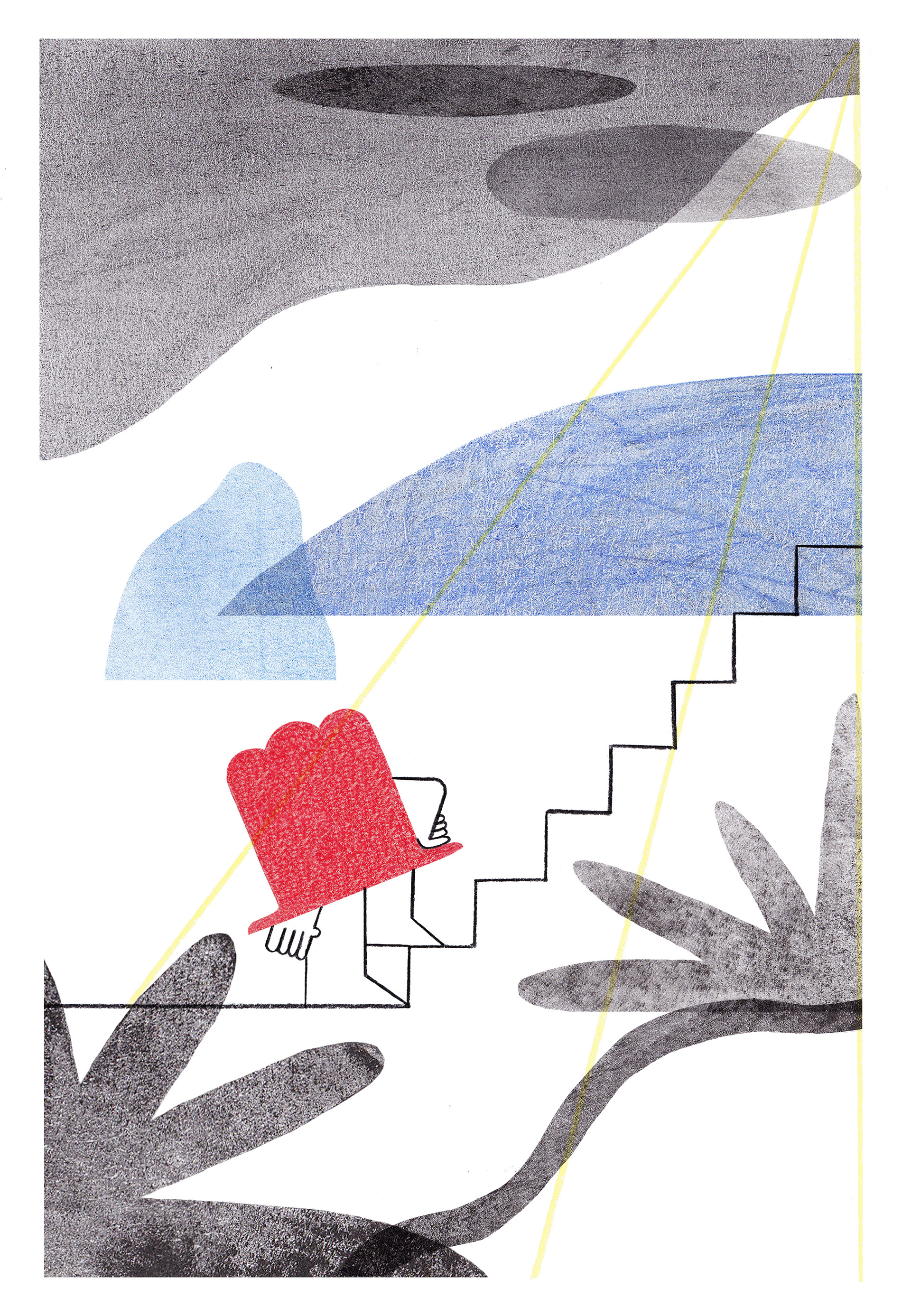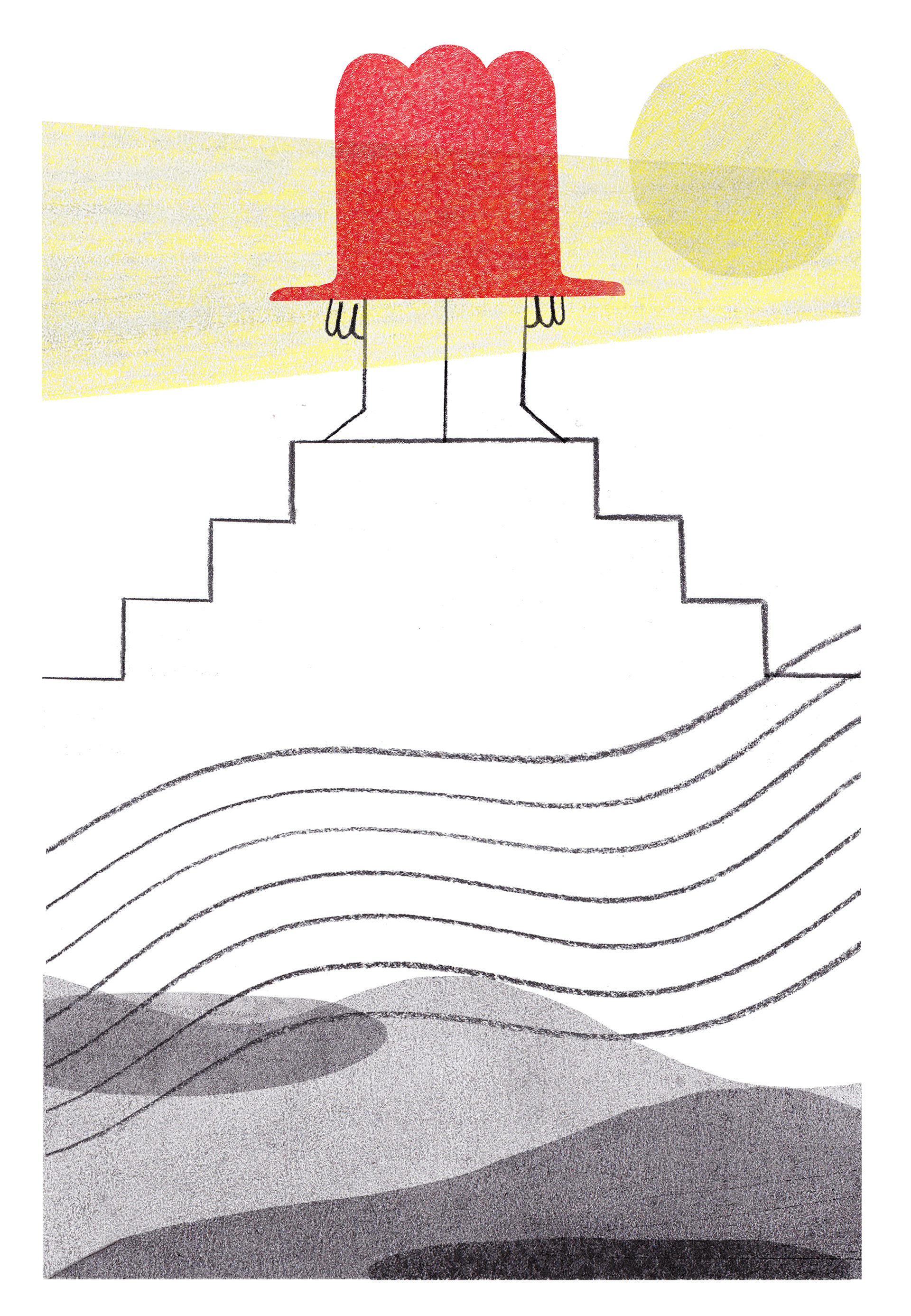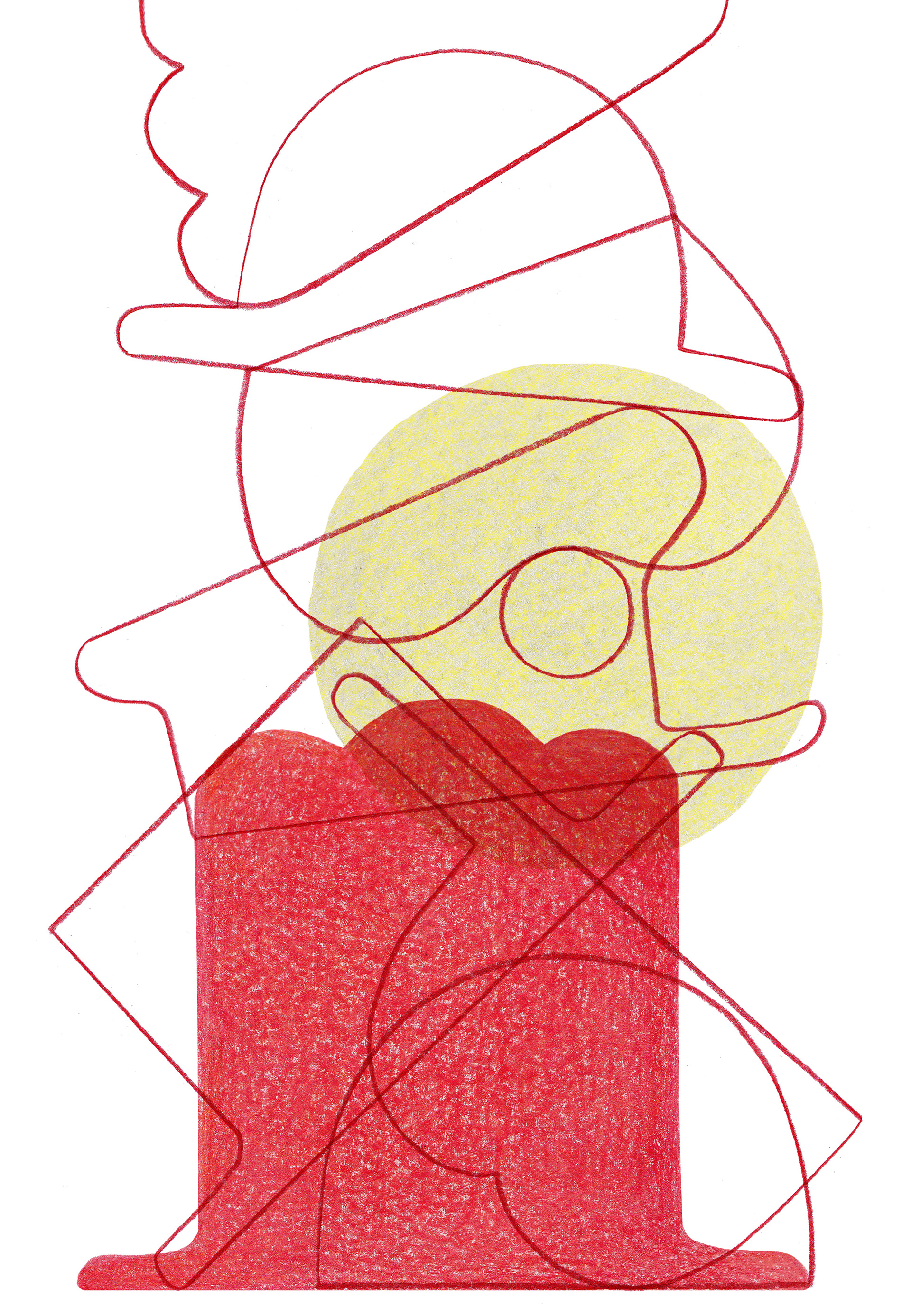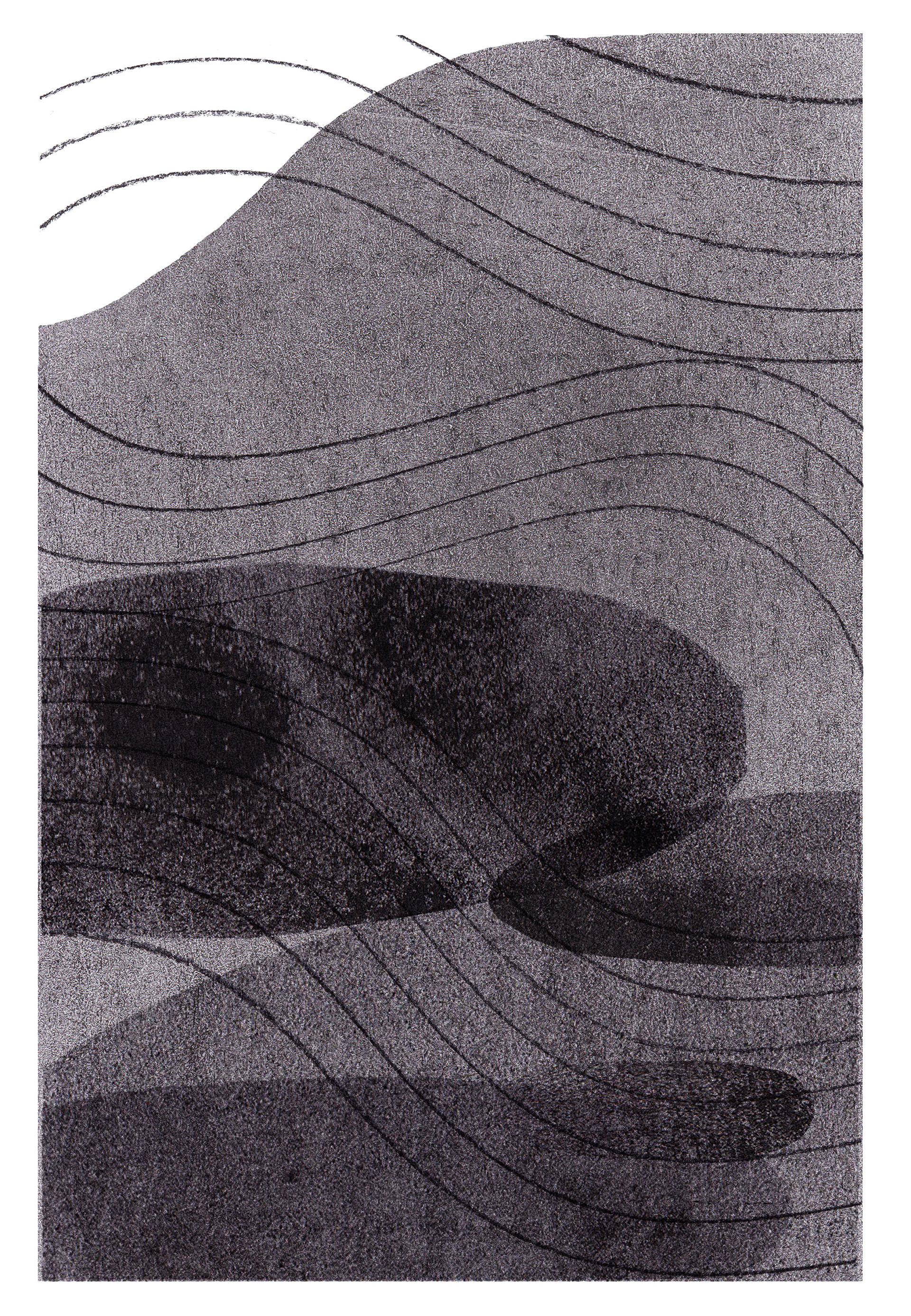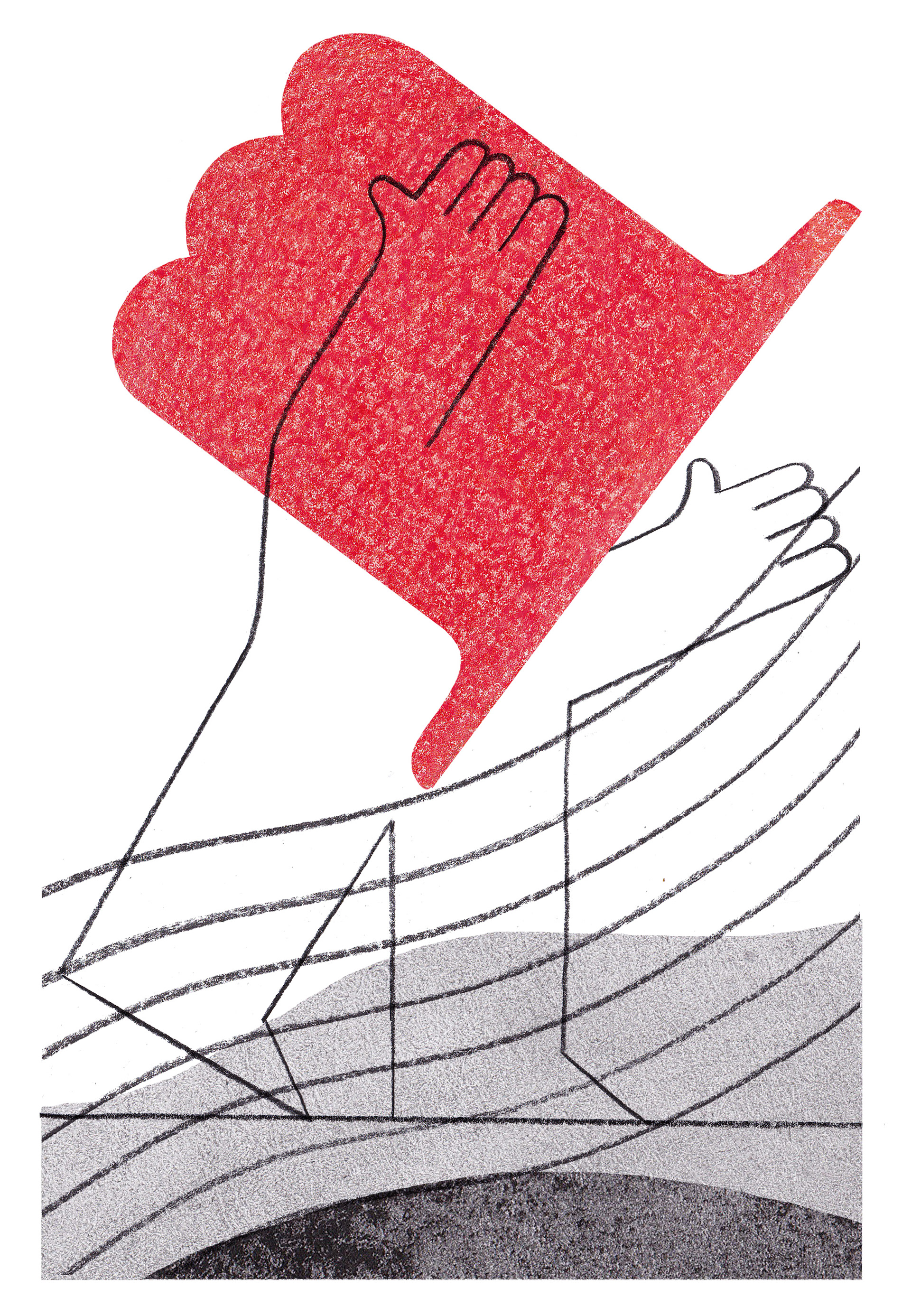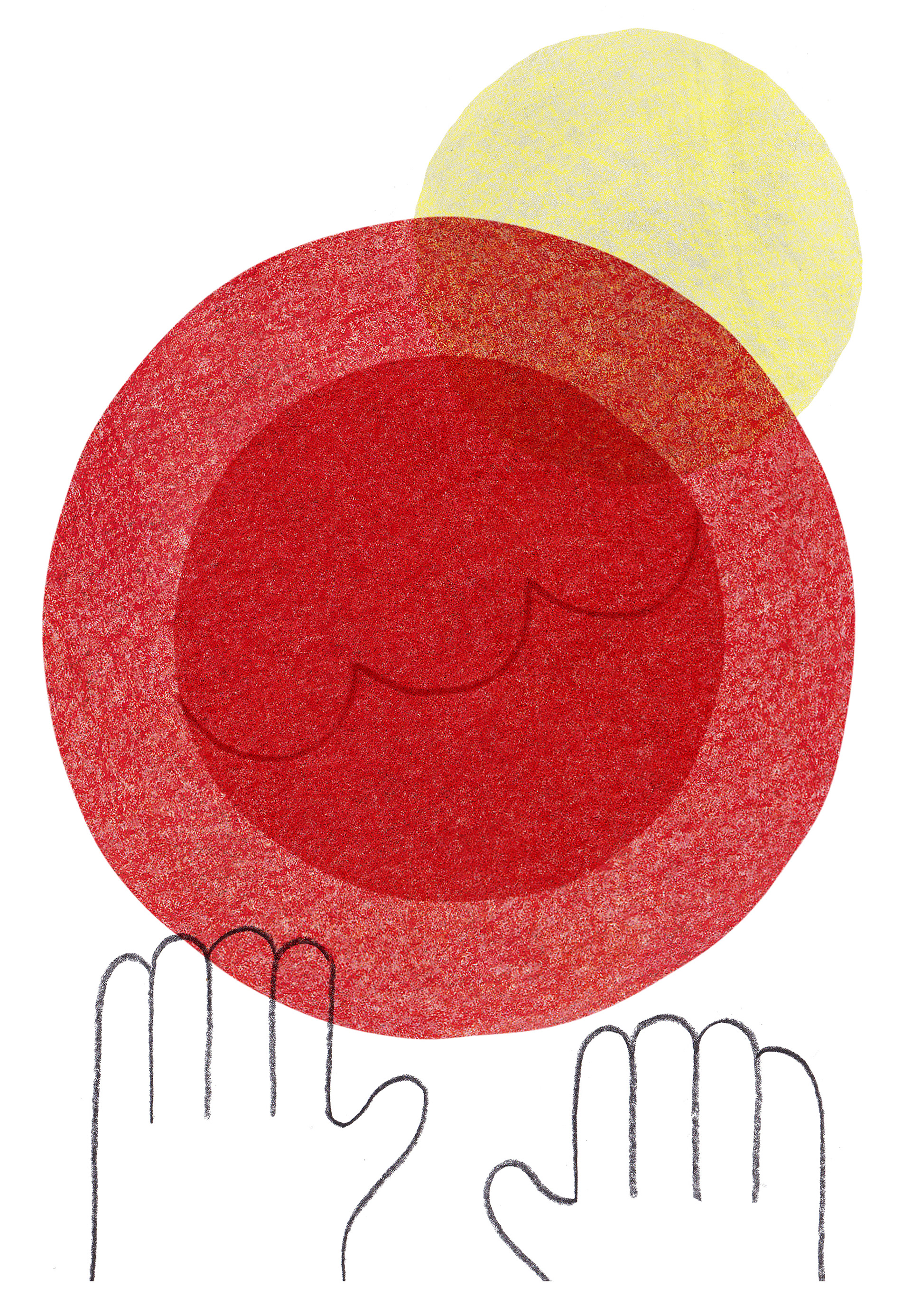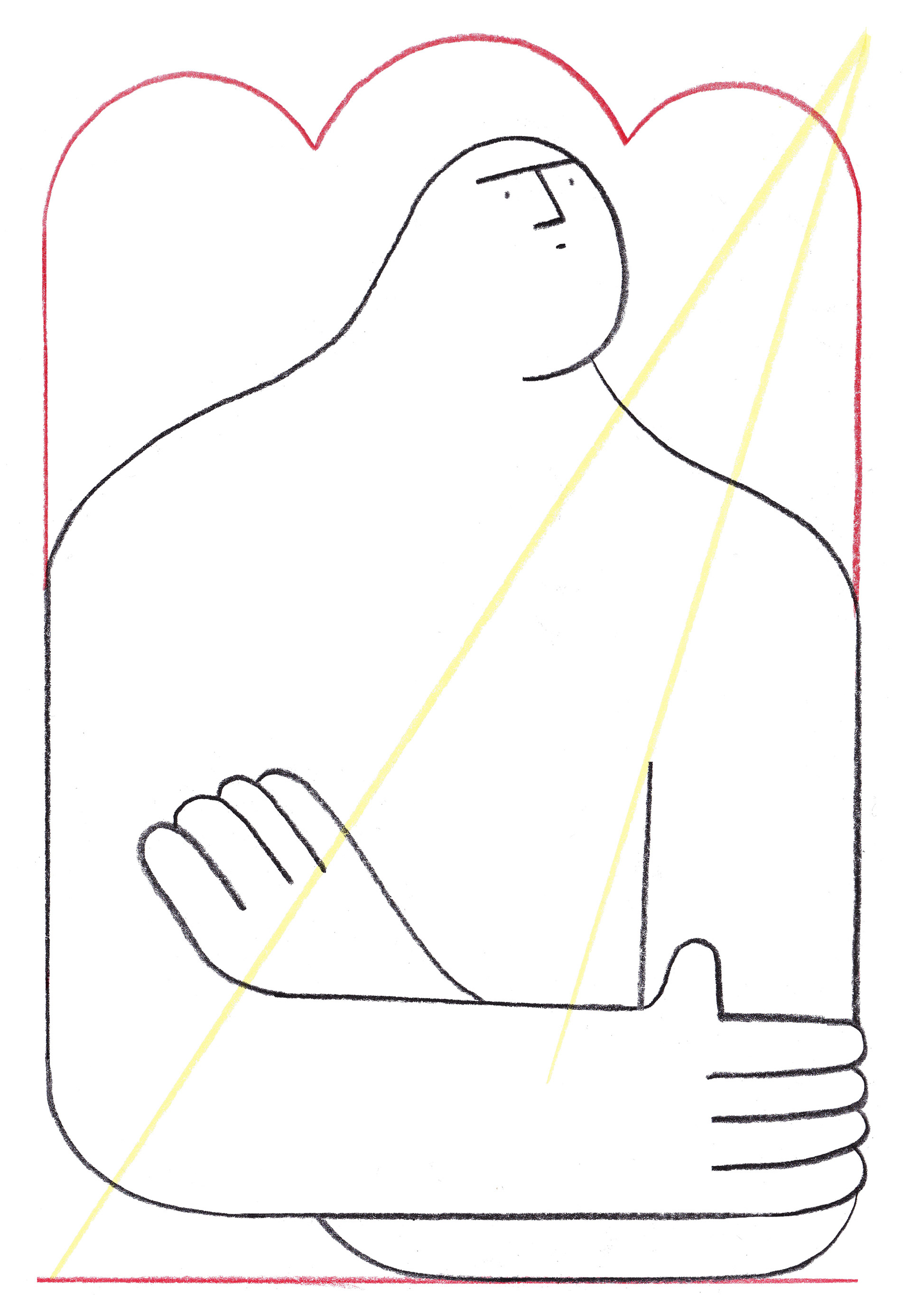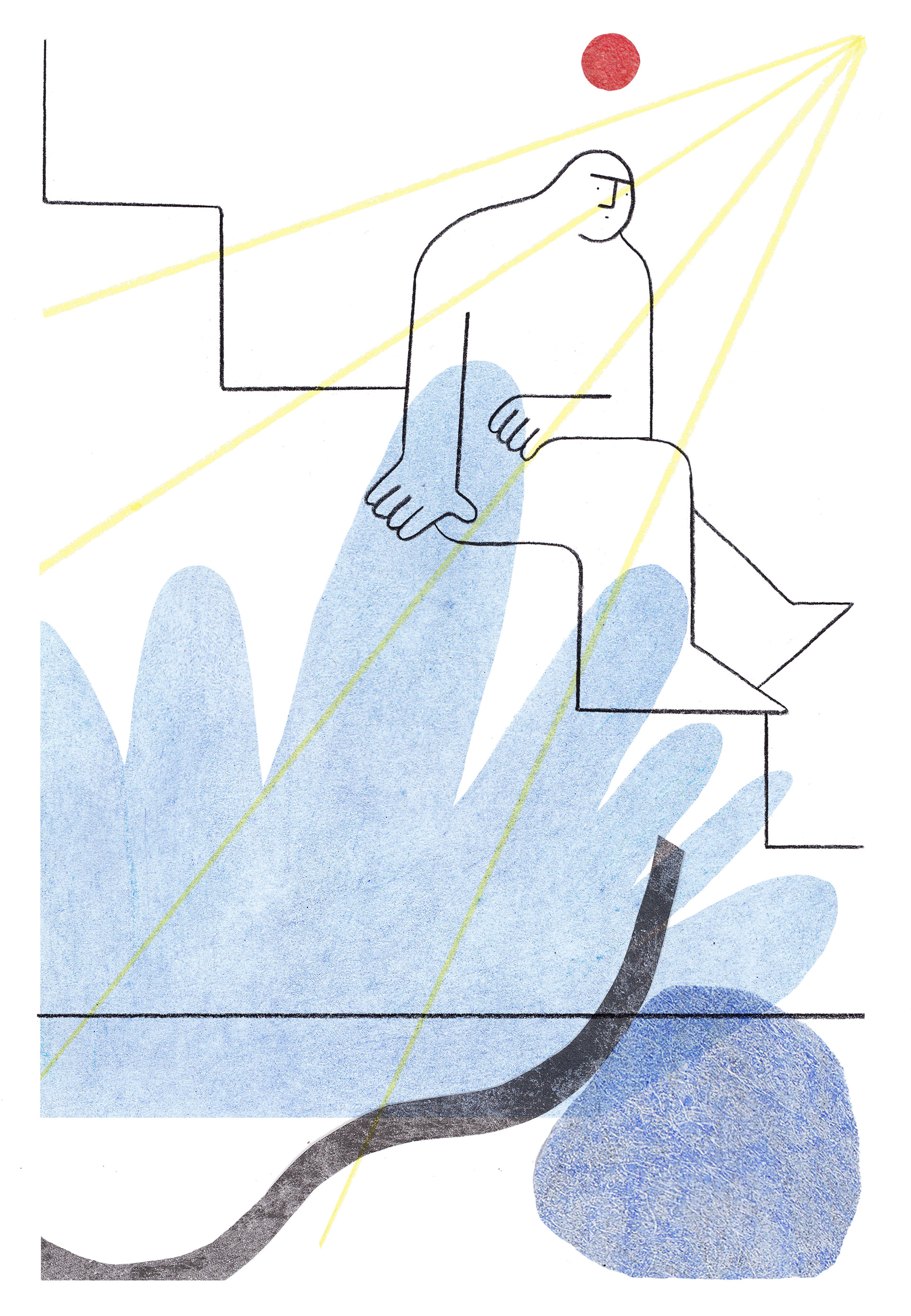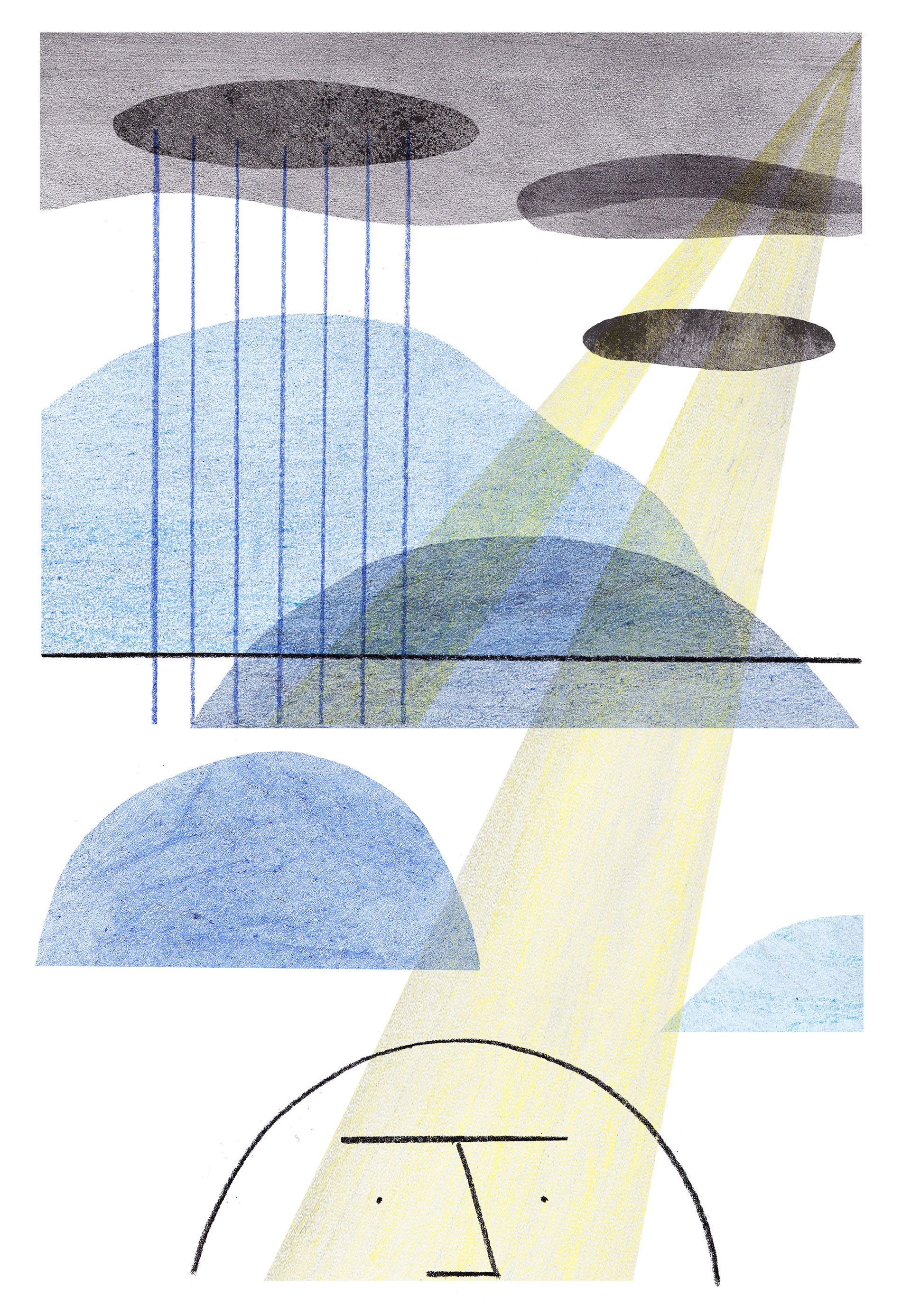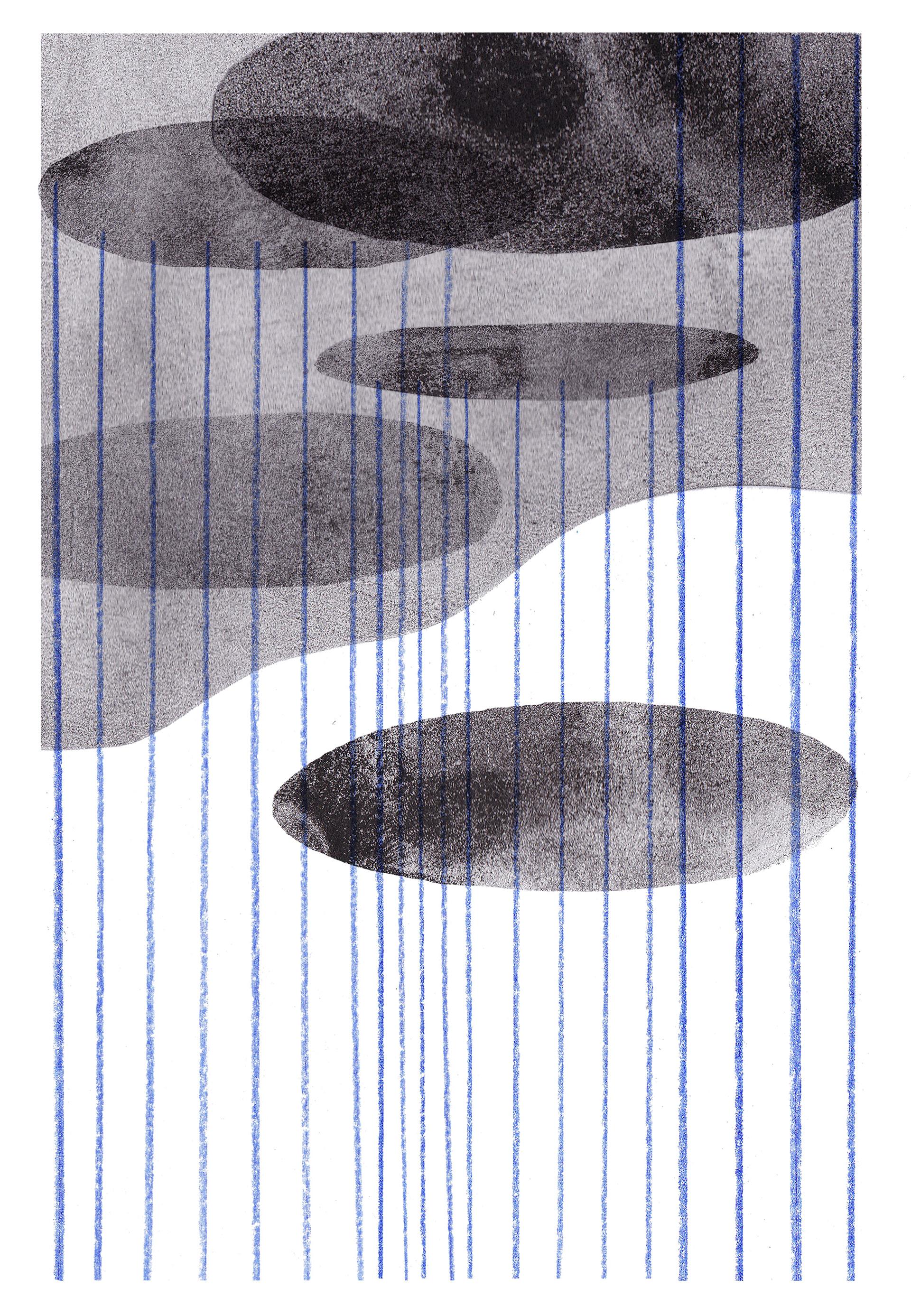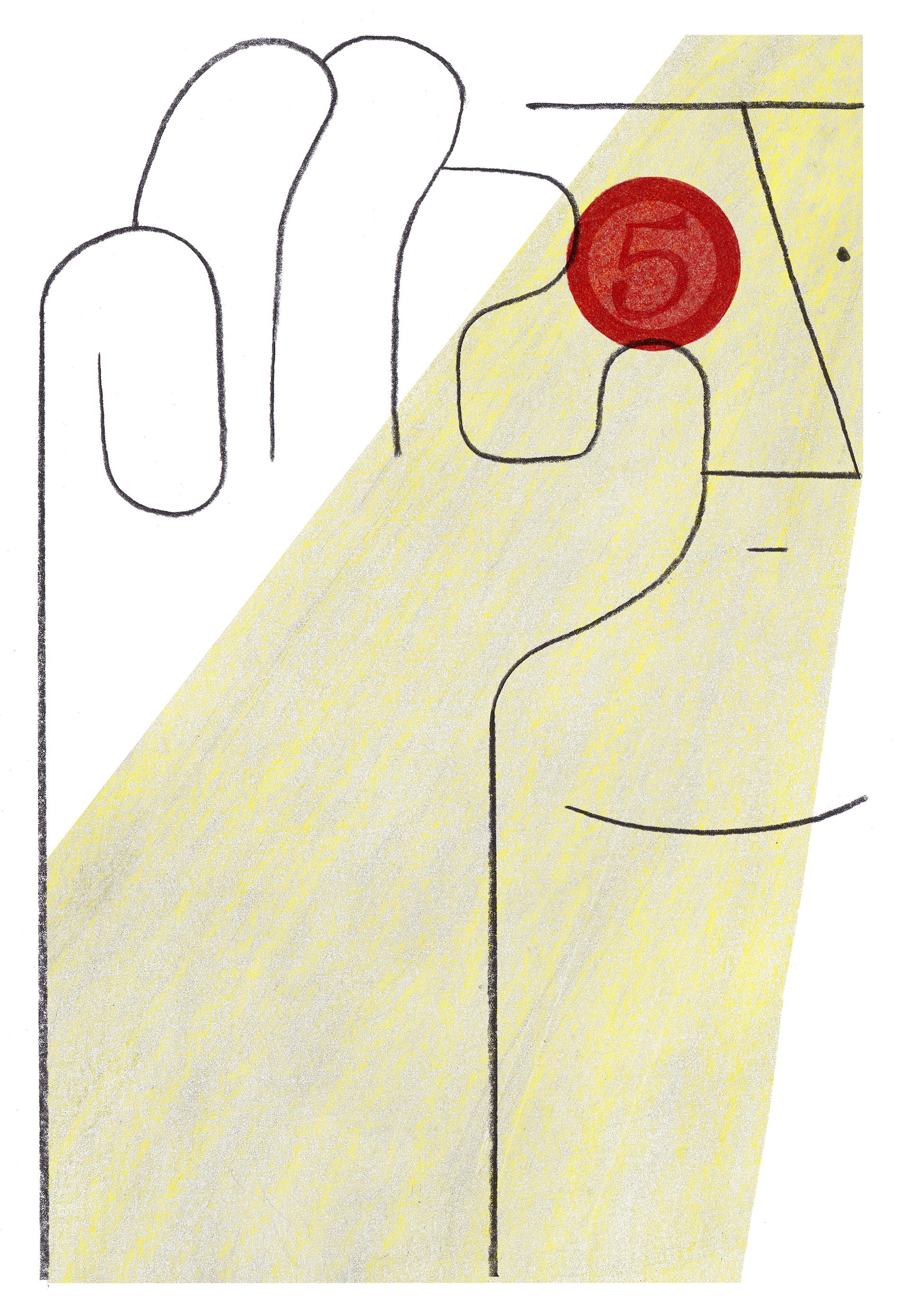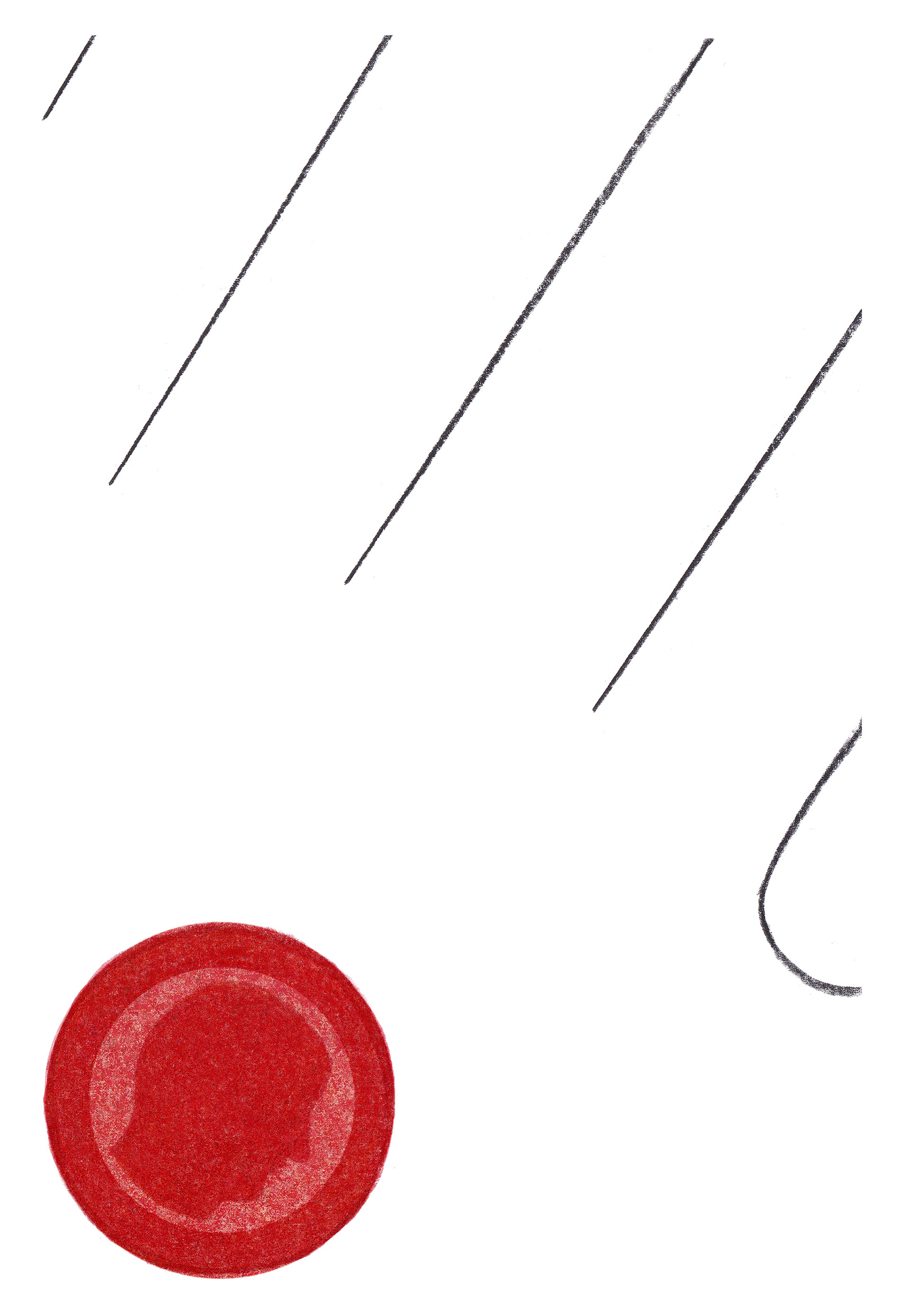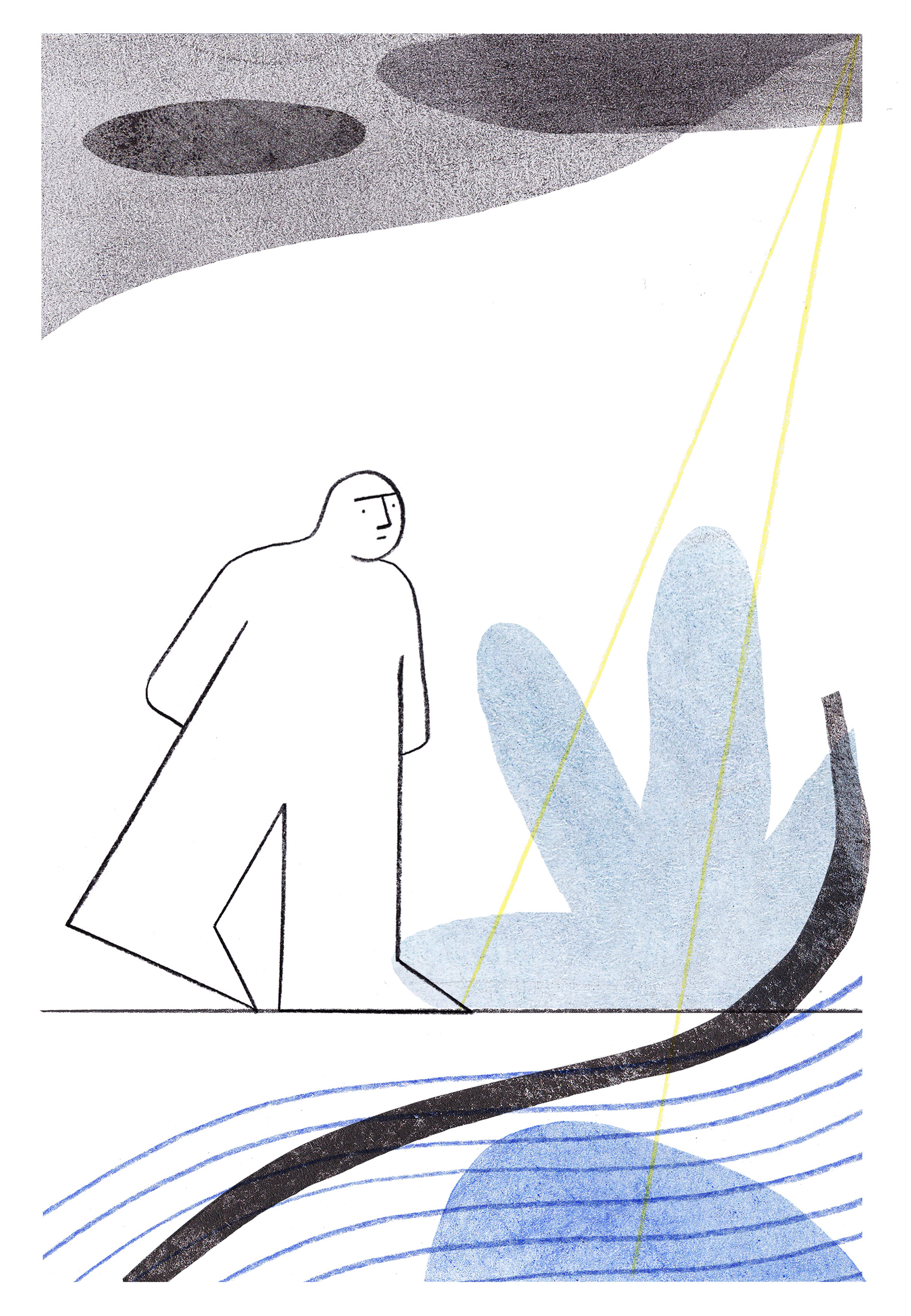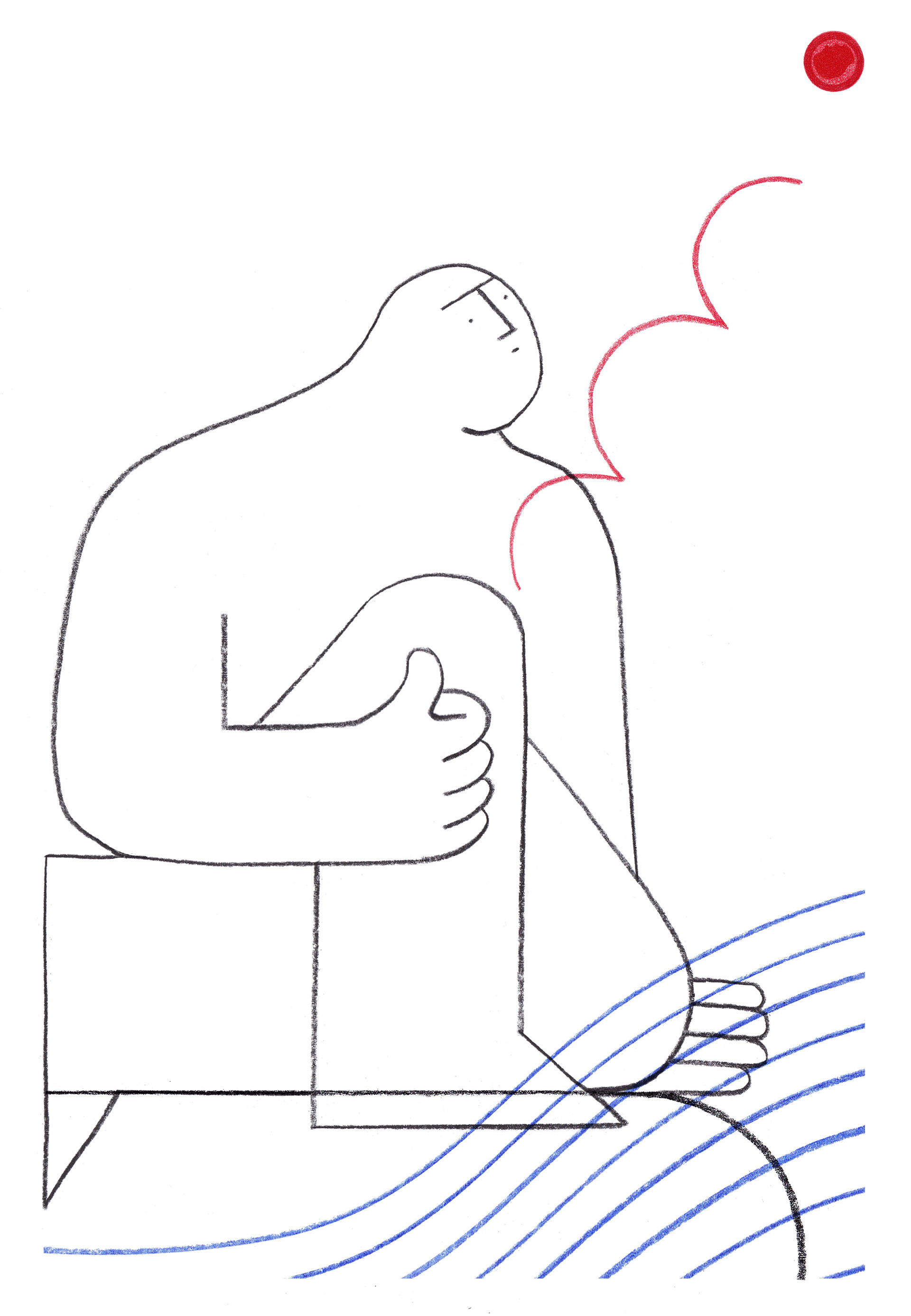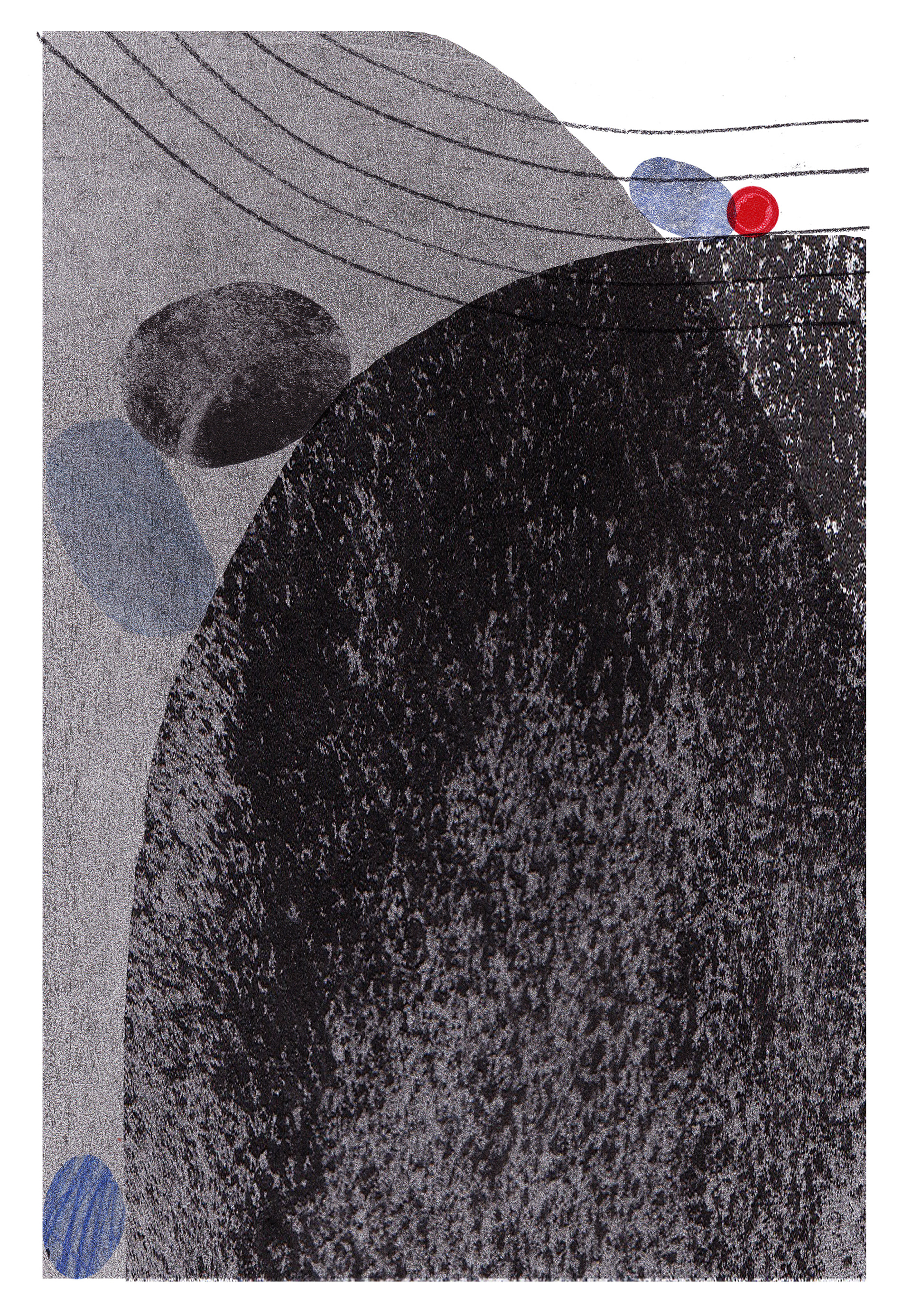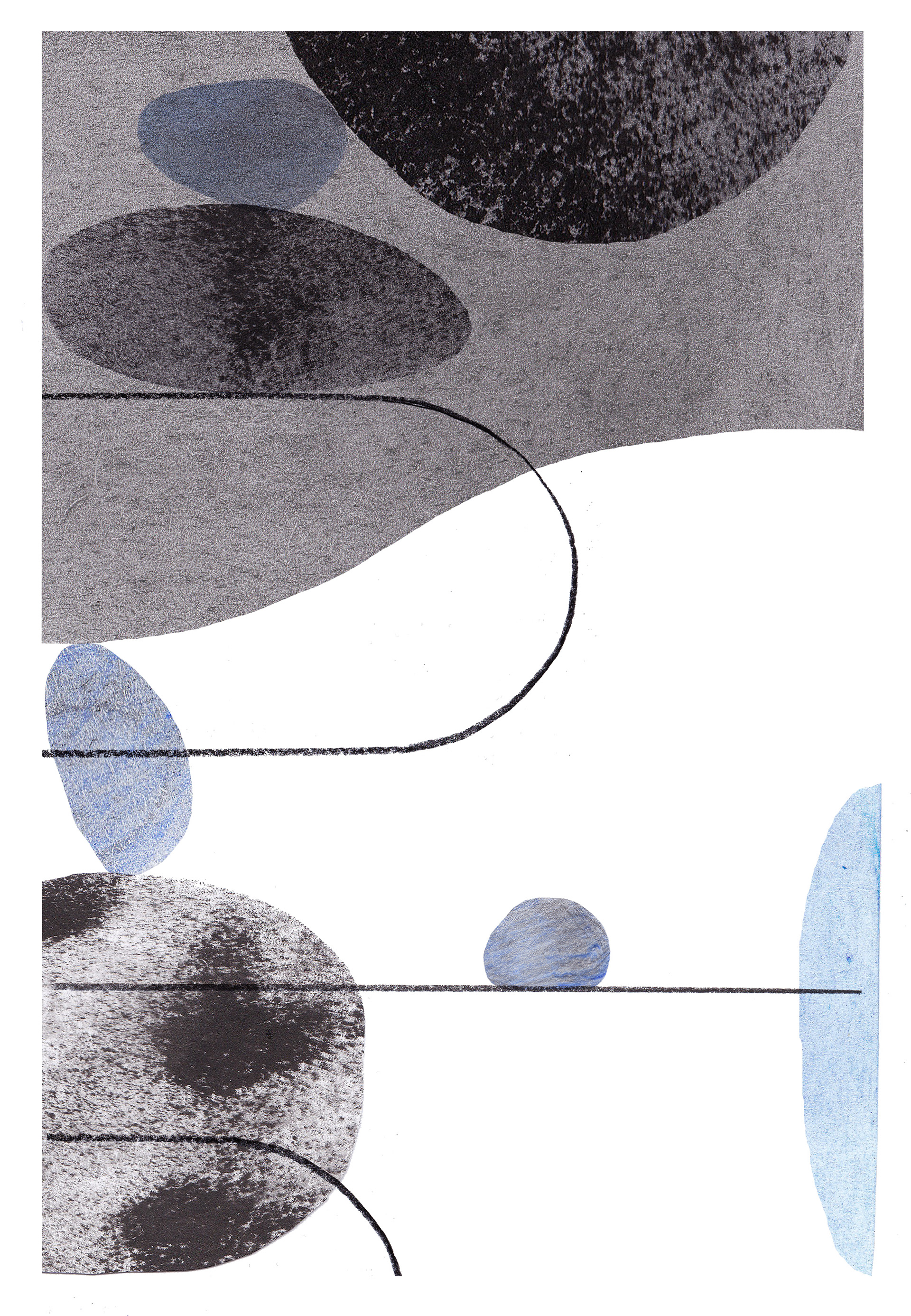 _____________________________________________________________________________________
IT:
Sono davvero come appaio? La mia superficie è superficiale? Se la mia pelle è un perimetro, cosa c'è oltre, dentro e fuori? E come comunicano questi due mondi, apparentemente agli opposti?
Attraverso il linguaggio dell'illustrazione e col pretesto narrativo di un insolito incontro, il progetto editoriale "Oltre-Me" parte da queste domande per tradurre in un oggetto libro alcune riflessioni sul tema della delicata relazione tra corpo, immagine e persona, senza però la pretesa di fornire risposte.
Ogni aspetto dell'elaborato (dalla tecnica utilizzata per i disegni, alla rilegatura, all'assenza di una copertina), è pensato per esprimere il superamento della dicotomia superficie e profondità, suggerendo piuttosto un rapporto di interdipendenza tra le due. E' un invito ad andare oltre, a cogliere ed accettare le sfumature del mondo interiore dell'essere umano, che sì, accadono sulla superficie, ma che non per questo sono superficiali.
30 pagine / stampa digitale su carta Fedrigoni da 350 g / rilegatura a spirale / formato di pagina 26 x 18 CM / tiratura di 15 copie

_____________________________________________________________________________________
Bachelor Degree project - Faculty of Design and Art - Free University of Bolzano
Supervisor: Giorgio Camuffo  
Second supervisor: Emanuela De Cecco