Corpo is an interactive installation that aims to guide the visitor in the rediscovery of the body's importance.
It is set in an exhibition about future because we think that, even if the contemporary tendency is to put the mind first, this latter still remains just one part of a bigger system: the body.

Our project consists in a step-by-step path made of three video stations, which represent the keywords we thought for causing a reflection in the visitor: awareness, limit and prosthesis.

In order to run these videos, people must interact with the symbolic objects set in front of the screens (step on a scale, ride a stationary bike and open a lid).
For the first two stations, we worked with Arduino.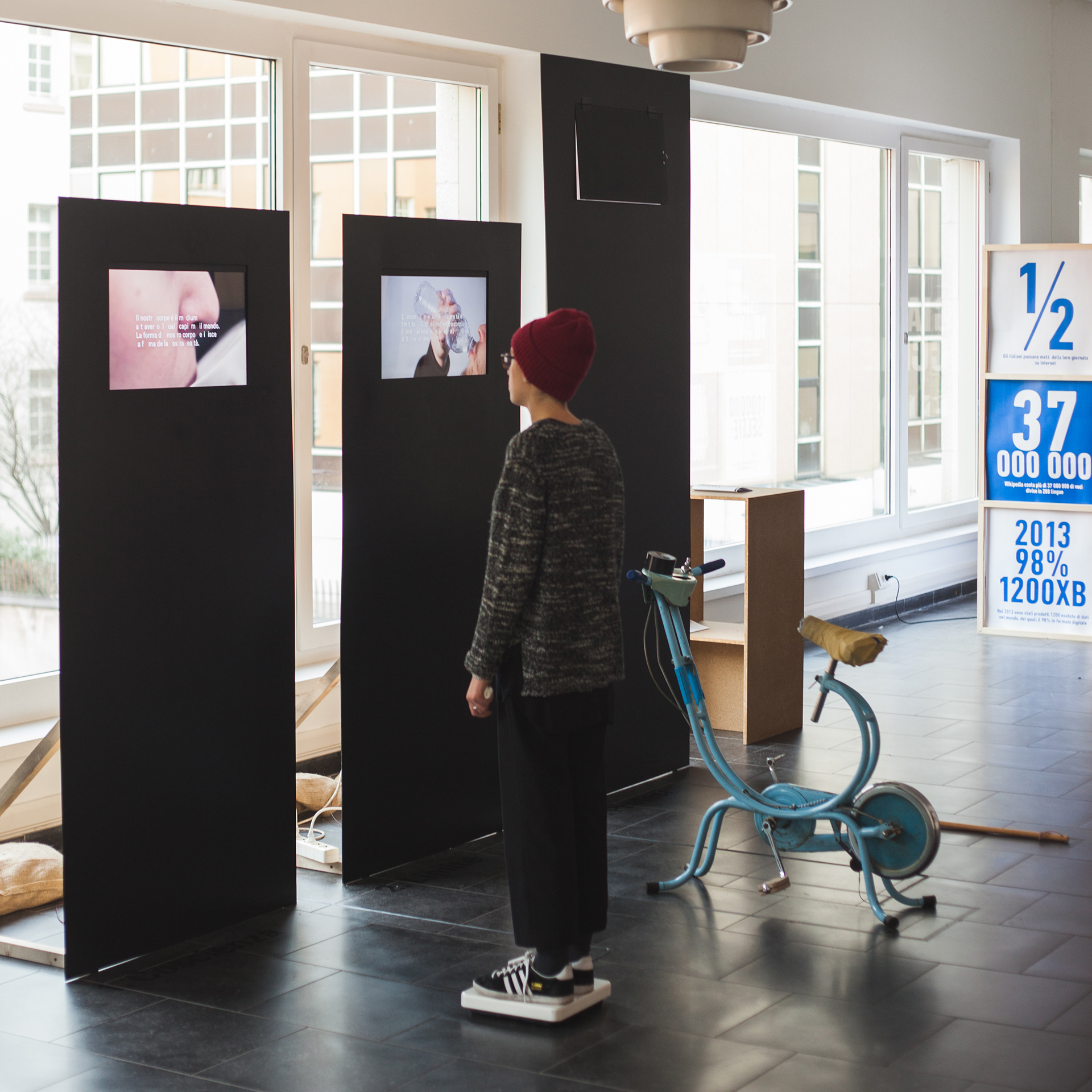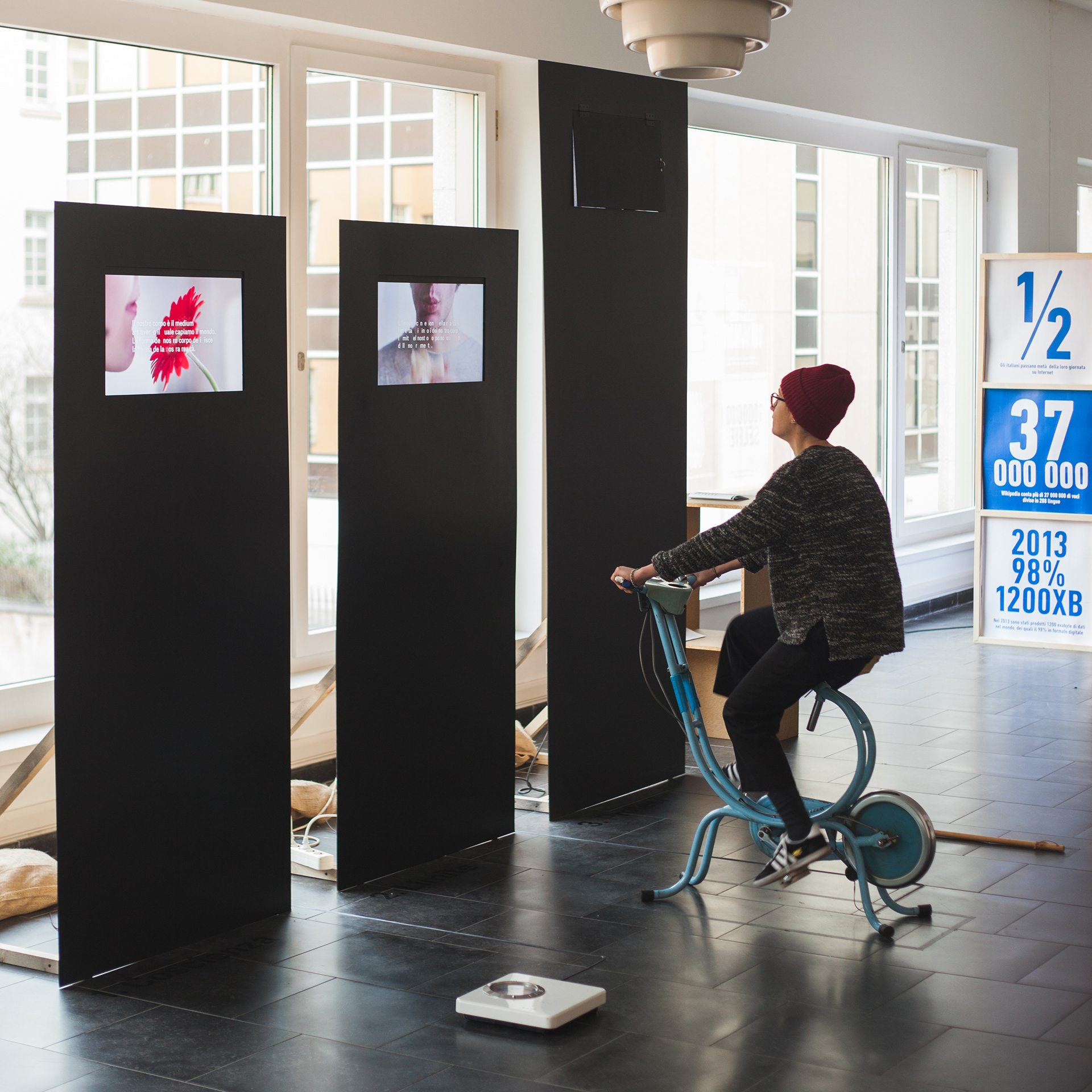 Visual Communication - Winter Semester 2016
Project Leader Professor: Giorgio Camuffo
Teammate: Francesco Bevilacqua